Nyama Choma is one of the biggest leisure activities for monied Nairobi folk looking to kill time, plunder their wallets, get sloshed and while the weekend away.
There are countless Nyama Choma spots in Nairobi but none comes close to the legendry of the unbeatable Kamakis Nyama Spot – a lengthy roasted meat strip that extends for kilometres, with tens of rundown smoky shacks dotting the expanse.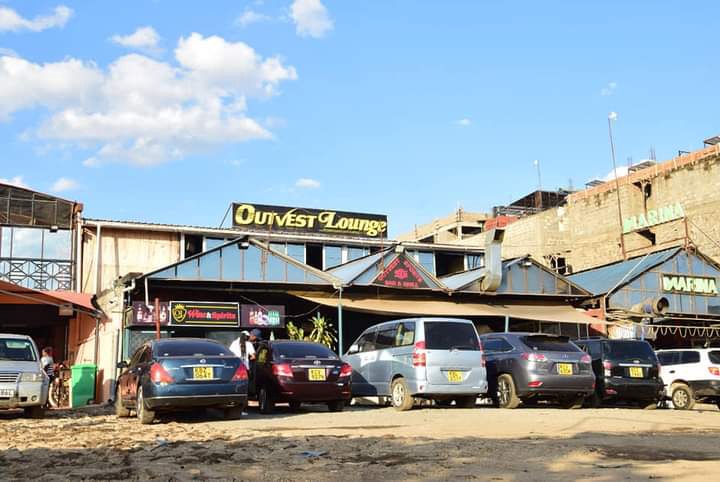 But Kamakis is more than just a Nyama spot, its a counter culture by itself, roping in thousands of fun-lovers with the allure of fresh, succulent meat, eager servants, cold beers and cacophonous Mugithi music.
As you drive down the road towards Ruai or Utawala, you will be slapped with the strong whiff of fresh meat sizzling over hoat coals as jumpy butcher men fall over themselves as they try to catch your attention and forcefully commandeer you towards their meat stand.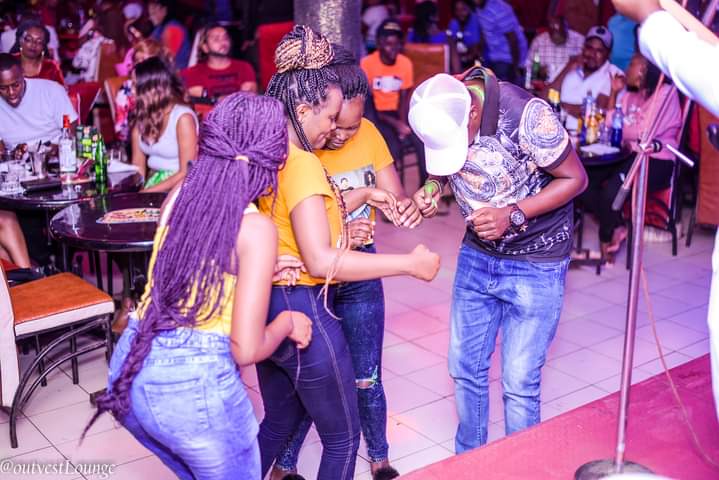 But beneath the seemingly harmless roast meat veneer is a culture of rabid wantonness, excesses, criminality, illict affairs and widespread promiscuity.
Married men have converted the Kamakis Nyama spot into a secret cave into which they ship their college girlfriends and spend thousands on as their clueless wives go about their day in the other corner of town.
"Hapa ndio wazee huleta wasichana. Angalia hizi magari zote kubwa kubwa. Hapa ndio wazee matajiri kutoka Runda na Westlands hukuja kukula nyama na kujificha. Ukiingia saa hii huku ndani utawaona wamekaa huko kwa corner corner na wasichana wao wadogo…" a male waiter, who asked that we hide his name, told Opera News.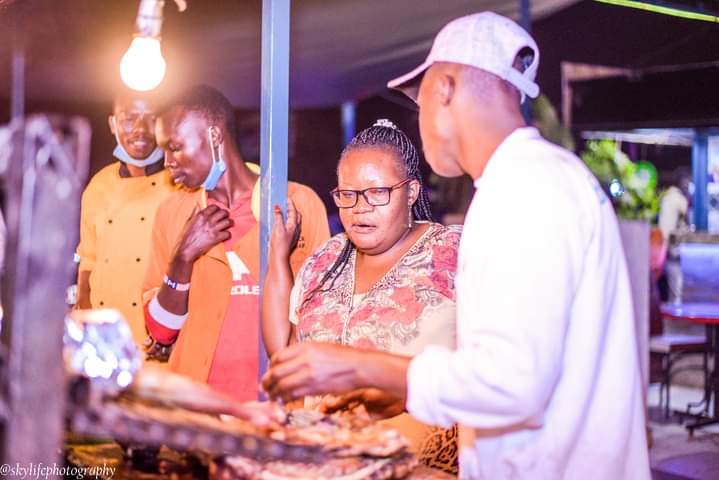 And true to his word, this writer took a casual stroll inside a number of dinghy bars and, seated in dark corners and in poorly-lit areas were pot-bellied men who appeared to be in their fifties munching away into roast goat ribs as their svelte girlfriends nibbled on french fries.
"Its very rare ati uone mzee ameleta bibi yake huku. Sisi tunawajua. Huku wanakujanga kujificha juu hauwezi expect wako huku. Wengine hata wanapenda tule tu bar tudogo sana, twenye hata hatujulikani…." Mary Waithera (not her real name) told us.
But even as the men continued to flourish undected, pumping hundreds of thousands of shillings into the seductive Kamakis economy, married women too – and some monied, single ones as well – have not been left behind in the hot race for roast meat, toyboys and ebullient lovers.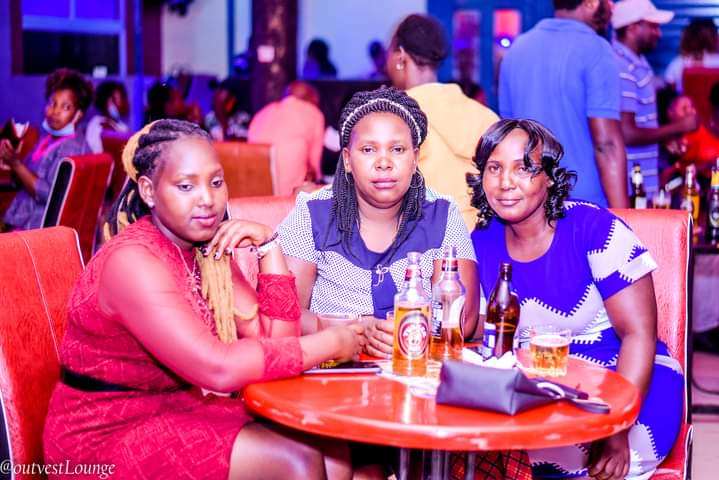 Wealthy women, Opera News learned, have also been practising the same Gospel and can be found, mostly on Saturdays, lounging in any given bar, tearing away into a stake of roasted goat meat as they throw their eyes around, hoping to bag themselves a younger, virile male lover.
"Huku ndio wamama hujuja kutega. Wanakujanga kukula nyama wakiwa kama wawili ama watatu, wakitafuta tuvijana tudogo halafu wanaenda na wao…. Ukiona wamama wamekomaa wamekaa peke yao kwa meza ujue labda wamekuja kutega tuvijana…" a waitress, who asked that we hide her identity, told us.
Our investigative desk learned that these women, starved of love, romance and sex, arrive mostly on Saturday afternoons, park their impressive fuel-guzzlers away from the general view and match into any of the bars around, to eat, drink and wink around at the pretty young man lazing around.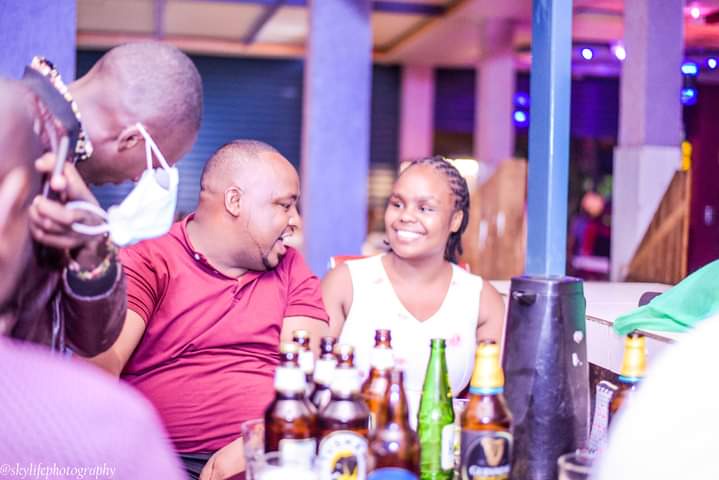 Some bring their toyboys along with them.
But what makes Kamakis tick? We ask.
"It's something to do with the location, the general privacy, the facr that people here are mature and therefore tend to mind their business, obviously the roast meat, Mugithi bands and also, the availability of numerous bars lining up back to back for you to chose from. Everything about Kamakis is what attacts you to it in the first place," Martin Gichohi, a businessman and avid Kamakis reveler, says.
But besides the obvious illicit affairs that abound, at Kamakis, there exists another evil – the gathering of crooks, cons and thugs to discuss shady business, plot their next strikes and share their loot.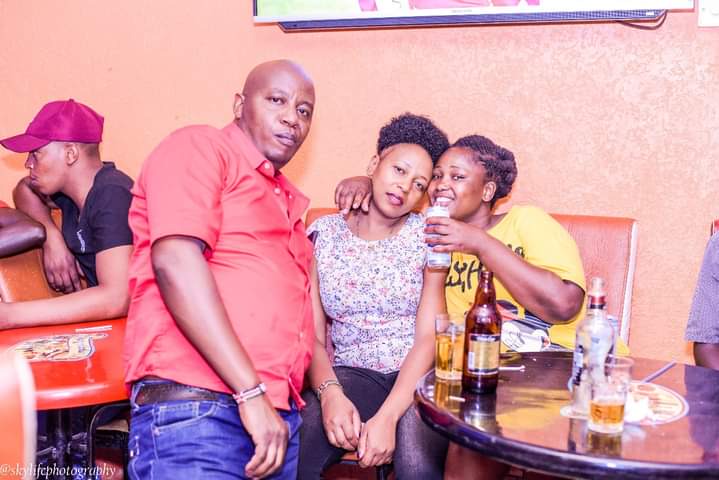 Here, you will be seated a table away from some of Nairobi's most notorious thugs in suits as they huddle together, munching away at their nyama and discussing their next illegal moves.
Hardcore 'Wash Wash' criminals have converted Kamakis into their hideouts from where they can discuss, in hushed tones, where to strike next, who to strike next and how to share their ill-gotten loot.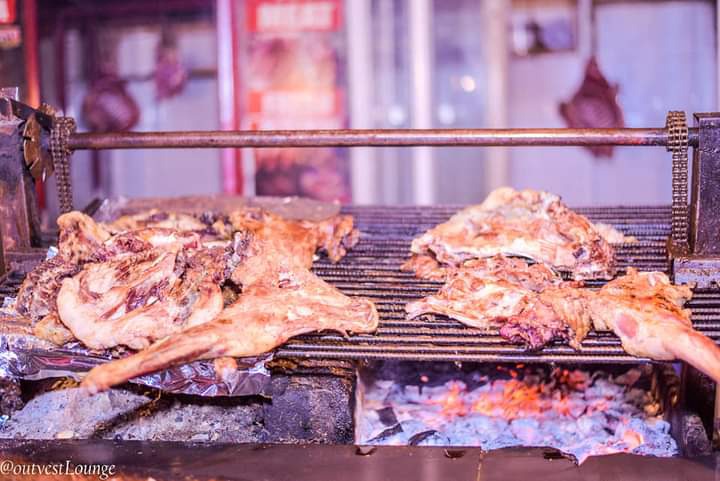 "Wale majamaa wa Wash Wash hukuja hapa almost every day. Hapa ndio wanafanyanga mipango yao ya ukora. Its very easy to notice them, hata hawawekeleangi pombe mingi kwa meza, saa ingine hata utawaona wakikunywa quarter quarter wakipanga njama zao," a Kamakis reveler told Opera News.
But the creme of all the mischief that goes on in and around Kamakis is the tendency of the rich and fabulously wealthy Kikuyu women who attend Mugithi nights not for the music but the musician.
Gikuyu Benga stars, a bird told this publication, have had their entire lives furnished and garnished by these extremely wealthy female fans who come around for more than just a jig – they come for that wet, after-show sessions.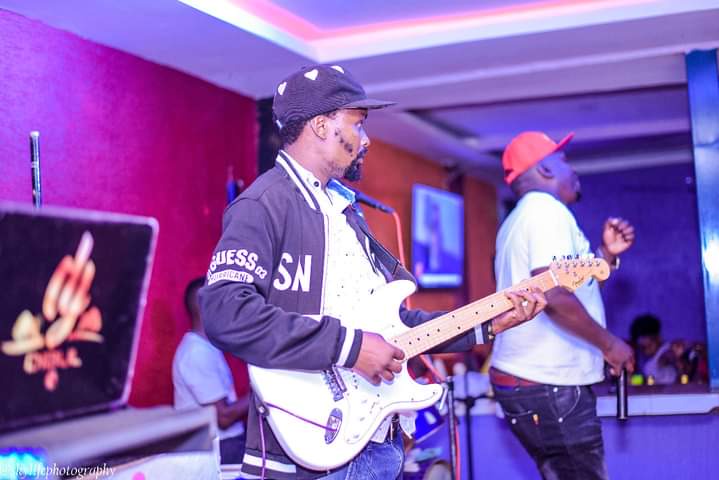 "Hapa Wamama wa Harrier wanajulikana. Kazi yao ni kukuja kuchota hawa wasanii. Kwanza kuna msanii sitataja, mkubwa sana wa Mugithi, nyimbo zake zote, nyumba yake na hata gari zake ni hawa wamama wamemshugilikia. Akimaliza kuimba anabebwa tu sijui wanapelekangwa wapi, " someone whispered to us.
The average eye might only see smoke, meat and endless rickety nightclubs but beneath all that lies a tale that can only be compared to the intrigues, the madness, the drama and the chicanery of the legendary Wild Wild West.