Being a graduate in Information Science from University of Nairobi, Ms Ann is an entrepreneur in her own right. She came to South Sudan in 2008 and was instrumental in Setting up several industrial projects that include a 15,000 litres per hour mineral water plant (Yanyyom Mineral Water and Beverage Factory).
She also has adequate experience in acquisition of industrial projects (Nile Industries-Cool Water Factory) in South Sudan. She was also instrumental in setting up a stone-crushing project, which is judged as the biggest plant in South Sudan.
A three-year investigation by the Washington-based investigative initiative – The Sentry – into a South Sudan government-backed financial loan deal between a local firm and the Cairo-based Afreximbank has exposed illegal practices violating bother South Sudan and international laws.
The report titled "Crude Dealings: How Oil-Backed Loans Raise Red Flags for Illegal Activity in South Sudan" sheds lights on how a 2018 deal between Trinity Energy Limited and African Export-Import Bank (Afreximbank) resulted in bribery, money laundering, and circumvention of international sanctions imposed on the world's youngest country.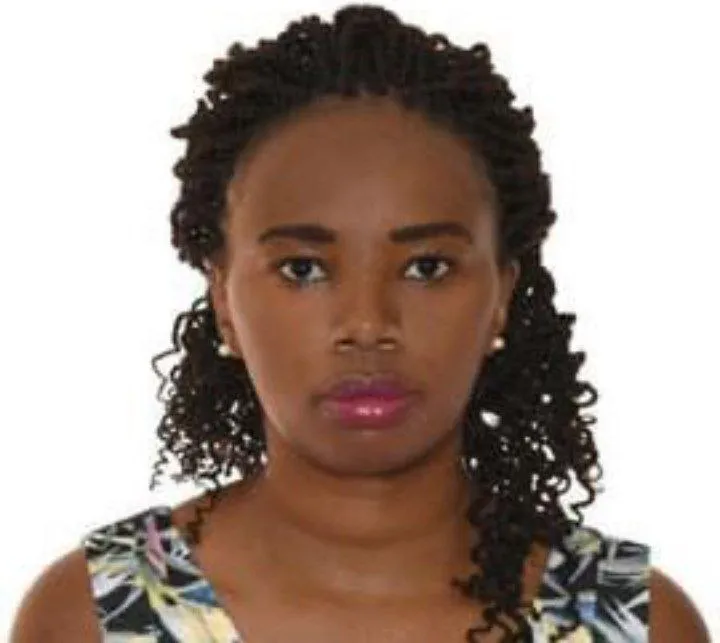 As part of the deal, the government of South Sudan committed to award cargoes of crude oil to Trinity Energy. The deal skirted legislation on oversight, transparency, and competition and facilitated off-book government spending," The Sentry said in the report released today.
"The loan deal also perpetuated a damaging reliance on future oil production to finance current spending, a pattern that has locked the country in a spiral of debt …… This deal contributed to mortgaging the future prosperity of the country and its citizens," it added.
"SECRET DEAL TO SUPPLY THE ARMY"
The report also found that Trinity Energy in an arrangement amounting to at least $1 million per a month supplied the South Sudan People's Defense Forces (SSPDF) – then known as the Sudan People's Liberation Army (SPLA) – with fuel at a much higher price that generated an additional benefit of $300,000 for the company.
"Between June 7, 2018, and October 1, 2018, Trinity Energy supplied the Ministry of Defence with close to 3 million liters of diesel and gasoline at a total cost of $4.2 million. Trinity charged the Ministry of Defence $1.40 per liter for the fuel. This is 26% more than the average price Trinity Energy charged its nine other clients during the same period, all of whom paid between $1.11 and $1.17 per liter," it said.
"The markup in prices generated more than $300,000 a month in additional profits for the company. A former Sudan People's Liberation Army (SPLA) officer told The Sentry that he was instructed by Minister of Defence Kuol Manyang Juuk to purchase petroleum from Trinity Energy at inflated prices. When the officer protested that the price quoted by Trinity Energy was too high, he was overruled," it added.
Biswick Kaswaswa, Trinity Energy's former finance manager told The Sentry that the government procurement of fuel supplies for the army from Trinity Energy was done in a transparent manner, and was largely done in what he referred to as "boardrooms".
"There was no competition for the fuel supply contract to the government," he is quoted by The Sentry as saying. "The awarding of contracts was done in boardrooms, there was no proper procurement process, no proper evaluation, no system to ensure the contracts were fair. It was a team of people giving out the contracts. There was no fair competition on the market.
The Sentry reveals that the arrangements between Trinity Energy, Afreximbank, and the government were contrary to South Sudanese law, and that their implementation by Trinity Energy raises red flags for bribery, tax evasion, and trade-based money laundering.
One name that features prominently in the report is that of Kenyan national Ann Kathure Rutere.
Trinity Energy a South Sudan-registered company is 99% owned by Trinity Holdings, with 1% held by South Sudanese citizen Akol Emmanuel Ayii Madut. At the time the deal was arranged and implemented, Ayii had a 90% share in Trinity Holdings, with 10% owned by his wife, Ann Rutere. Rutere's 10% stake was acquired by Indian national Richard Thadeus Raja in 2021. Ayii, Rutere, and Raja were the three directors of Trinity Energy at the time the deal was arranged and implemented, with Ayii in the position of chair and Rutere as executive director.
The report implicated her as having played a crucial role in facilitating the alleged crimes.
Under the deal, Afreximbank agreed to issue a revolving trade finance facility worth $30 million to Trinity Energy, each installment of which was repayable after three months. Trinity was able to draw letters of credit (LCs) under that loan facility to buy diesel and petroleum from fuel products company KenolKobil in Kenya, which it then imported to sell in South Sudan.
As part of the arrangement, South Sudan's Ministry of Petroleum committed to award contracts to Trinity Energy for cargoes of South Sudanese crude oil.
Red Flags for Bribery
The Sentry's investigation found that many of Trinity Energy's business practices were consistent with be- haviors identified by Transparency International as red flags for bribery, including: the provision of "exces- sive or lavish" corporate hospitality; facilitation payments; in-kind benefits; lobbying; rebates and discounts; and false or inflated invoicing and product pricing, which are also red flags for fraud.
Of concern to the investigators was the $1.5 million spend on "lobbyist fees and facilitation fees" as both lobbying and facilitation payments are red flags for bribery. Facilitation payments, according to Transparency Interna- tional, are "small bribes … made to secure or speed up a routine or necessary process to which the payer is entitled anyway."
A Trinity Energy memo reviewed by The Sentry reveals specific details of payments made by Trinity Energy in order to secure the Afreximbank deal. The memo, which lists the company's costs associated with the first two LCs, records payment of a check for 18.7 million SSP ($125,000) with the reference "Business acquisition Fees-Technical Loan Committee Members Payments."
Biswick Kaswaswa, Trinity Energy's finance manager from June to October 2018, told The Sentry that the government's Technical Loan Com- mittee, whose role was to review and approve Trinity Energy's loan arrangement with Afreximbank, included senior officials from the Bank of South Sudan, the Ministry of Finance and Economic Planning, and the Ministry of Petroleum.
According to a report on corruption in neighboring Uganda by Transparency International, "Business Acqui- sition Cost" is a code name for a bribe paid to "enhance the company's business." Kaswaswa believes that the $125,000 paid to the Technical Loan Committee by Trinity Energy was a bribe. The term they used for this was 'business acquisition.' was a term used for all the bribes to the government officials. It was an expense which was recorded as a loan payable and receivable in the books of the accounts of both entities, Trinity Holdings and Trinity Energy.
Two of these "business acquisition" transactions—a payment of 3 million SSP ($20,000) in July 2018 and a payment of 25 million SSP ($167,000) the following month—were authorized in "special board resolutions" by Trinity Energy's three directors at the time—Ayii, Rutere, and Raja.
The funds dispensed by Trinity Energy for both payments were to be "released to Trinity Holdings Ltd" and "adjusted against Business Ac- quisition fees due to Trinity Energy," according to minutes from two board meetings seen by The Sentry. Rutere told The Sentry that "the money was to clear accrued bills which the business was unable to settle while struggling," adding that she is "confident that money went to bills and not to bribery." Yet Rutere did not mention any debts or unpaid bills to Kaswaswa, despite his position as finance manager at the time and despite him requesting opening balances for the company's accounts, he told The Sentry.
On August 1, 2018, Rutere wrote to CEO Robert Mdeza requesting 10 million SSP ($67,000) to cover "Business acquisition fees payable to facilitators." In the letter, Rutere approved her own request, declaring that the funds would be "availed and delivered by Lual Kur today." Lual Kur refers to Lual Kur Wiir, Trini- ty Energy's human resources (HR) and procurement manager at the time.
The internal Trinity Energy memo confirms that 10 million SSP was paid in cash to Rutere via Kur Wiir. Kaswaswa was told by se- nior executives at the firm that the money released to Rutere was for payments to the "Minister of Finance and his team." The money, Kaswaswa contends, was a "bribe" for the minister's "involvement in support- ing Trinity to secure the LC."
Rutere did not return any funds to Trinity Energy, and her spending was not receipted. "We never received any receipts when we made these payments," said Kaswaswa. "Ann [Rutere] and her team were refusing to make sure there was supporting documentation for these trans- actions." The Sentry made numerous attempts to contact the minister of finance at the time, Salvatore Garang Mabiordit, for comment, but was unsuccessful.
Despite writing the letter, Rutere told The Sentry that she was "not involved in the day to day operations at Trinity Energy" and that she was "not aware that the referenced money was used for bribery." Rutere later claimed that the money she received was used to "clear outstanding accrued bills of 2016 to 2018," most of which, she said, were "directly known to me since I was the one fully in charge of [the] company's prior day to day operations."
According to Rutere, "Cash was used to acquire land for Trinity Energy retail outlets [filling stations] and to offset some bills accrued by Trinity during the period that business was bad and the company suffered significant financial burdens. Most of the payment[s] executed during my tenure were largely related to arrears incurred between 2016-18 for outstanding accounts and/or for the acquisition of retail outlets." Kaswaswa rejects this explanation: "If they were paying off debts, why did they not disclose the debts to us? We were not told about any debts." According to Kaswaswa, "most of the payments" for the acquisition of filling stations "were done in a proper way – paying a cheque and being clear what the payment was for. It doesn't make any sense to disguise transactions that were for filling stations," he told The Sentry.
Trinity Energy staff were regularly instructed by the company's directors to withdraw cash from Trinity En- ergy accounts to distribute to government officials, Kaswaswa alleged. "Government officials were never signing any document acknowledging receipt of the said funds," he said.
Unfit accounting
The preponderance of unreceipted cash payments in Trinity Energy's business dealings meant that—wheth- er intentionally or not—the company avoided effective scrutiny of its accounts and therefore of its compli- ance with South Sudanese law and the terms of its trade finance deal with Afreximbank. These issues were compounded by Trinity Energy's unsound accounting practices.
Internal memos and interviews with Kaswaswa indicate that Trinity Energy's accounting practices were not fit for purpose. When Kaswaswa arrived in Juba in June 2018 to take up his position as Trinity Energy's finance manager, "there was no accounting system on the ground," he told The Sentry. "There were no policies. There was no paper process on the ground. There were no board meetings. There were procedures laid down, but they were not properly documented. The Trinity system was such that you could not get a clear picture of what they were doing on the ground.
When Kaswaswa requested opening balances for the company's accounts from Trinity Energy executives, "they didn't know anything," he said.
Rutere told The Sentry that Trinity Energy "has auditors and is audited quarterly," but according to Kaswaswa, accounting practices at a corporate level failed to meet basic professional standards. By the time Kaswaswa left the company in October 2018, Trinity Energy had "never been audited by a reputable auditing firm," he told The Sentry. A planned audit by international accounting firm KPMG was suspended in July 2016 and never completed, said Kaswaswa. Rutere confirmed that the planned audit "stalled due to war in 2016.
According to Rutere, KPMG Uganda audited the accounts of Trinity Energy from 2012 to 2016. A representative of KPMG Uganda told The Sentry that they had no record of the firm carrying out an audit of Trinity Energy.
A report by Kaswaswa shared with senior executives at the company in June 2018 concluded that the com- pany's operational cash controls were "unacceptable." But Kaswaswa's efforts to improve the company's accounting procedures and documentation met with resistance, he said.351 "I explained [to Trinity executives] that we need a complete paper trail," he told The Sentry."The company didn't have proper financial con- trols. I had to set some up. But when I did, I didn't know I was stepping on snakes in the organization. Any decision to employ anyone at the company is in the hands of Ann Kathure Rutere. If you try to do clear and transparent accounting you cross her path."
Kaswaswa was fired by Trinity Energy in October 2018 on Rutere's instruction, he told The Sentry.
Rutere claimed that "to the best of [her] knowledge," Trinity Energy practiced "sound financial management including keeping and auditing of accounts," but she declined to provide further details. Raja, Rutere's fellow director at the time, took a different view, complaining in an email to CEO Mdeza on September 24, 2018, copying Rutere and Ayii, that "it is six months since you have taken over and none of our day accounts are being punched into any standard accounting package. What we are getting are Excel Sheets … which is what school students use in their classes."According to Raja, Trinity Energy was not compliant with international best practices for accounting or for customer service.
Regime Connections
According to Trinity Energy's former director, Ann Kathure Rutere, the company does not "do business with politically exposed individuals due to the risk they carry." But The Sentry's investigation found that the company's shareholders and directors had ties to several politically exposed persons (PEPs), often in the very areas in which the company was operating. These connections included two former ministers of finance in the South Sudan government, two colonels in the state security service, the head of the customs authority, a senior general in the South Sudan army, and President Salva Kiir.
The company's regime connections were crucial to its ability to do business in South Sudan, according to several sources who spoke to The Sentry. Trinity Energy is a "cover up" for a "government company," Olympio Attipoe, former head of South Sudan's National Revenue Authority (NRA), alleged in an interview with The Sentry. Attipoe was commissioner-general of the NRA, the government body responsible for collecting taxes, from February 2018 to August 2019, during which time Trinity Energy's trade finance deal was agreed upon and implemented.
Government money was pushed to Trinity Energy to benefit a "gang from the Bahr al Ghazal, especially the president," claimed Attipoe, who began an investigation into Trinity Energy while serving as the head of the NRA. "It's just their company. The managing director [Akol Emmanuel Ayii Madut] is a brother to the current customs commissioner [Akol Ayii Madut], a cousin to Salvatore [former minister of finance Salvatore Garang Mabiordit]," said Attipoe. Kiir, Mabiordit, and the Madut family are all from western Warrap in the historic Bahr al Ghazal region in the northwest of South Sudan. "They are all from the same place, and they are running that company," claimed Attipoe.
Army and security services
Family connections may have played a role in helping to facilitate Trinity Energy's business dealings with the national army. Emmanuel Akol Ayii Madut, the late father of Trinity owner Akol Emmanuel Ayii Madut, was a general in the South Sudanese army. Trinity Energy supplied fuel to the army at a premium price using letters of credit issued under the Afreximbank trade finance facility. Akol Emmanuel Ayii Madut's brother, Akol Ayii Madut, is also a ranking officer in the South Sudanese army.
The Sentry's investigation found several links between Trinity Energy shareholders and two officers in the National Security Service (NSS): Joseph Anyak Lual and Akot Lual Arech. In a presidential decree dated August 2, 2018, Kiir promoted Arech from the rank of colonel to that of brigadier general in the NSS Internal Security Bureau. In the same decree, Lual was promoted from lieutenant colonel to colonel in the NSS General Intelligence Bureau. Arech had been promoted to colonel in May 2014, and Lual had been promoted to lieutenant colonel in December 2015, according to the document. Arech downplayed his involvement with the NSS, claiming that the organisation had not trained him, paid him, or given him assign- ments. "My name and the rest of my team around the president were included in the list of NSS because of virtue being around the president," he told The Sentry. Lual confirmed that he is a member of the NSS, but claimed that he had "no association with Trinity Energy."
Lual, like Kiir and Mabiordit, is from Gogrial, although not the same community as the two government men, he told The Sentry. Lual had shares in AMOCO Construction Group, alongside Ayii, Mabiordit, and Rutere, a fact that was confirmed by both Lual and Rutere. Lual contends that he is still a shareholder in AMOCO Construction Group. "To the best of my knowledge I have never transferred or sold [my share] to anyone else," he told The Sentry. This is contradicted by documents from the Ministry of Justice that state, as of February 2021, that Lual was no longer a shareholder in the company.
Lual and Ayii are also registered shareholders in Kenssud Hardware and Automarts. Rutere told The Sentry that Lual was involved with Kenssud.
A Tax-Free Enterprise?
The flip side of the extracontractual favors that the government sought from its relationship with Trinity Energy was the leeway that the company was apparently given when it came to its tax obligations and government scrutiny of its business practices. The Sentry's investigation found that Trinity Energy enjoyed broad exemptions from taxes, while its operations appear to have skirted with illegality, seemingly free from consequence.
Trinity's government connections were such that the company was granted tax exemptions without even officially applying, Olympio Attipoe, the head of the government's tax collection body when Trinity Energy signed and implemented its trade finance agreement, told The Sentry. "They have a lot of exemptions," he said. The company is "getting something for everything. It's a family business." The relationships that Trinity Energy enjoyed with senior regime members ensured that the company was not subject to financial scrutiny, said Attipoe. Companies with government connections in South Sudan "don't account for money for anything," he told The Sentry. "That company don't pay taxes. You don't account for money to the government."
Although Trinity Energy seems to have enjoyed broad exemptions from taxes, there was still some tax that it was apparently expected to pay. South Sudan's 2009 Taxation Act mandates that all employers deduct tax from employee salaries and remit it directly to the government, a practice known as withholding tax. The 2016 Taxation Amendment Act states that monthly incomes between 601 SSP ($4) and 5,000 SSP ($33) are taxed at 10%, while incomes of 5,001 SSP and above are taxed at 15%.
Internal company documents reviewed by The Sentry show that Trinity Energy prepared false payroll documentation, suggesting the company may have sought to underpay withholding tax. The salaries recorded by Trinity Energy were sometimes a small fraction of employees' actual earnings. Payroll documents for June, July, and August 2018 include entries for the tax payable on each salary recorded, suggesting the company's intent to submit the incorrect figures to tax authorities. "There was no compliance with withholding tax," Kaswaswa told The Sentry.
Kaswaswa claims that the savings were not passed on to the company's employees: "They were withholding personal income tax for the whole salaries, but when they were submitting to the government they were only submitting half of what they withheld."
Trinity's Questionable Business Practices
The potential breaches of legislation by the South Sudanese government are not the only legal questions arising from Trinity Energy's business operations in the country. Ann Kathure Rutere, a former director of Trinity Energy, told The Sentry, "To the best of my knowledge, Trinity Energy has, since inception, adhered to the law." But The Sentry's investigation found that, in addition to preparing potentially fraudulent payroll documents, Trinity Energy breached national legislation on currency exchange and paid fraudulent invoices for cross-border deals used to disguise illicit foreign exchange transactions. The investigation also uncovered red flags for illicit business practices including trade-based money laundering, transfer pricing, and breaches of the arm's length principle.
Black market currency deals
Trinity Energy used a local travel company to exchange US dollars for South Sudanese pounds on the black market, according to first-hand accounts, bank statements, and internal company communications seen by The Sentry. Trinity Energy is far from unique in seeking to profit from the disparity between South Sudan's official exchange rate and that on the black market, but the company took a practice common among indi- vidual citizens and local businesses and deployed it on a grand scale, generating illicit profits worth millions of dollars.
The task of changing Trinity's dollars was entrusted to Iraqi-born Juba resident Muhammad Oglah, the managing director of a local company, Moonlight Travel & Tours. Trinity Energy gave Oglah cash and paid checks to Moonlight from Trinity Energy accounts at Equity Bank, according to documents seen by The Sentry. Oglah and his associates exchanged the dollars on the black market in Juba and paid the resulting South Sudanese pounds into a separate Trinity Energy account at KCB Bank.
Trinity Energy's use of the black market to exchange foreign currency in 2018, and the involvement of Moonlight Travel & Tours, was confirmed by Ann Kathure Rutere, one of Trinity Energy's directors at the time. "The sourcing of US dollars and SSP from the informal market is normal practice in South Sudan where the availability of exchange currency is often low," she told The Sentry. "After war of 2016, [the] banking industry collapsed and you could not transact either SSP or USD," she said.
According to Rutere, exchanges such as those between Trinity Energy and Moonlight Travel & Tours were done "over the table in an open and lawful manner through the banks." But the practice of exchanging foreign currency on the black market is illegal under South Sudanese law. A 2012 regulation on the licensing and supervision of foreign exchange bureaus states: "The foreign currency business in South Sudan may only be engaged in, apart from a bank licensed in accordance with the Bank of South Sudan Act, 2011, by an enterprise licensed as a foreign exchange bureau by the Bank in accordance with this regulation."
The Sentry found no official record that Moonlight Travel & Tours was licensed as a foreign exchange bureau in 2018.
Payments to directors' companies
Moonlight Travel & Tours, Welldone Suppliers, and T&L Family were not the only companies to which Trinity Energy made questionable currency transfers. The Sentry's investigation found that over a period of five months in 2018, Trinity Energy made payments to at least four companies in which the company's directors, Ayii and Rutere, were shareholders. The overlapping interests in these companies make such payments vulnerable to transfer pricing. Inter- national best practice dictates that to ensure transactions are based on a fair market price, they must be carried out in a manner consistent with the arm's length principle, which states that "transactions between associated enterprises should not be distorted by the special relationship that exists between the parties." Evidence reviewed by The Sentry suggests that some of the transactions between Trinity Energy and com- panies in which its directors owned shares may have breached the arm's length principle. Some also raise red flags for fraud and trade-based money laundering. The large number of companies in which Ayii and Rutere have had shareholdings is a structural risk indicator for trade-based money laundering. The Sentry found that Ayii and Rutere have held shares in at least 30 companies in South Sudan and Kenya, and that at least eight have been registered in the name of their daughter. Their daughter was registered as a shareholder in seven companies—in five of which she was named a director and in one a managing director—while under two years old.
According to Rutere, several of the companies set up by her and her husband have never operated, while others operated for a time and have since ceased to do business. The registering of their daughter as a shareholder was done "out of natural love and affection," she said. Rutere said she was not aware that her daughter had been appointed to several director positions, despite having signed two of the documents concerned.
RAK Kenya
Between May 2 and June 28, 2018, Trinity Energy made payments totaling more than $70,000 to RAK Kenya, a Nairobi-based company in which Rutere owned a 90% share, according to bank statements reviewed by The Sentry. Related-party transactions such as these, in which one business or corporate group operates both the import and export ends of a trade transaction, can create opportunities for fraudulent trading and trade-based money laundering. RAK Kenya, Rutere told The Sentry, was founded with a strategy of expanding the operations of RAK Media, another company in which Rutere owned a majority share, to Kenya "to reduce risk associated with doing business in South Sudan having suffered huge losses due to the 2013 war." According to Rutere, the mon- ey paid by Trinity Energy to RAK Kenya was "an intercompany loan to pay vendors in Kenya who supplied various goods used in our press business in South Sudan," including "inks, papers and promotional mate- rials."878 This is contradicted by bank statements that show that money was transferred from three separate bank accounts at two different banks over a two-month period and that two of the transactions—totaling $9,900—were dedicated to the "purchase of fuel."
The labeling of these transactions as being for the purchase of fuel from RAK Kenya raises further ques- tions. Trinity Energy already had a deal in place with KenolKobil for the provision of the fuel imported by Trinity Energy to South Sudan,881 and, according to Kaswaswa, "it was only KenolKobil" that supplied fuel.
The companies that opened the floodgates for fraud and questionable payments to directors continues in Part 3 and 4
The story was first published by :https://kenyainsights.com/bribery-tax-evasion-money-laundering-how-a-kenyan-woman-ann-rutere-is-entangled-with-the-south-sudan-oil-looting-saga/