NCBA Group, a leading financial services provider linked to the family of Kenya's late first Prime Minister and President Jomo Kenyatta, has launched a Ksh2-billion ($16.8 million) electric vehicle (EV) financing scheme as demand for battery-powered cars rises amid a shift in consumer preferences.
The $16.8-million EV-financing scheme, which will run for five years, is the result of growing interest and requests from customers looking to buy electric cars, particularly given the recent rise in oil prices and the emergence of eco-friendly startups operating and investing in the transportation and automotive sectors.
"Over a couple of months, we have received growing interest and requests from our customers who are keen to purchase electric vehicles," Lennox Mugambi, asset finance director at NCBA, said. "We see this investment as an opportunity to support the government in establishing a clean, efficient, and safe transport system that will safeguard an eco-friendly future."
The leading financial services provider stated that the EV-financing scheme is part of its newly conceived green finance strategy, as it moves to provide asset financing of up to 80 percent of the total cost of any personal or public service vehicle that its customers identify.
NCBA also stated that for EV loan applications received within the first 90 days, it would offer a one percent interest rate on a reduced balance offer.
NCBA Group is a Nairobi-based financial services conglomerate with subsidiaries in Tanzania, Rwanda, Uganda, and Cote d'Ivoire. The group was formed in 2019 through the merger of NIC Bank Group and Commercial Bank of Africa Group, led by the wealthy Kenyatta, Merali, and Ndegwa families, to form Kenya's third-largest bank.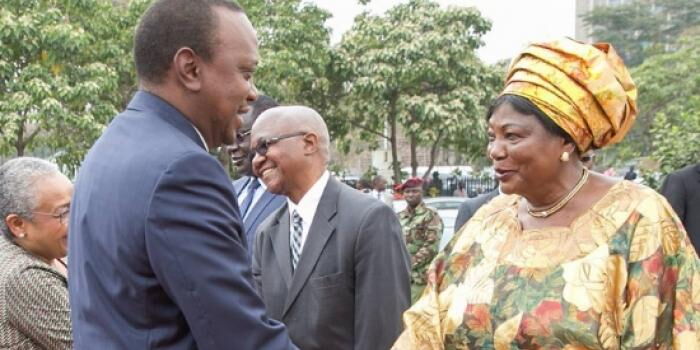 The recent move by the tier-1 lender follows the massive adoption of EVs in Kenya as part of the effort to reduce reliance on diesel and gasoline, as well as investment in the ecosystem to build infrastructure and the necessary manufacturing capacity to manufacture EVs locally.
BasiGo, a Kenyan e-mobility startup led by Nairobi-based entrepreneur Jit Bhattacharya, raised $4.3 million in seed funding nearly six months ago as part of a push to drive mass transit EV adoption in Kenya, East Africa's largest economy.
Opibus, a Swedish-Kenyan EV startup, has also launched Kenya's first locally manufactured electric bus.
The story was first published by https://billionaires.africa/kenyatta-family-linked-ncba-unveils-16-8-million-ev-financing-as-demand-for-battery-powered-cars-soars/