What started as a small love bubble between a Nyeri politician and her Murang'a counterpart is growing deeper such that one is venturing developments in the other's political backyard.
Mathira MP Eric Mwangi Wamumbi is now sponsoring projects in the neighbouring Murang'a County after he started and made public an affair with Murang'a County Woman Rep Betty Maina.
It can now be revealed that the National Government Affirmative Action Fund (NGAAF) allocated to Mathira constituency in Nyeri County is being sliced to help needy students in Murang'a through the Woman rep.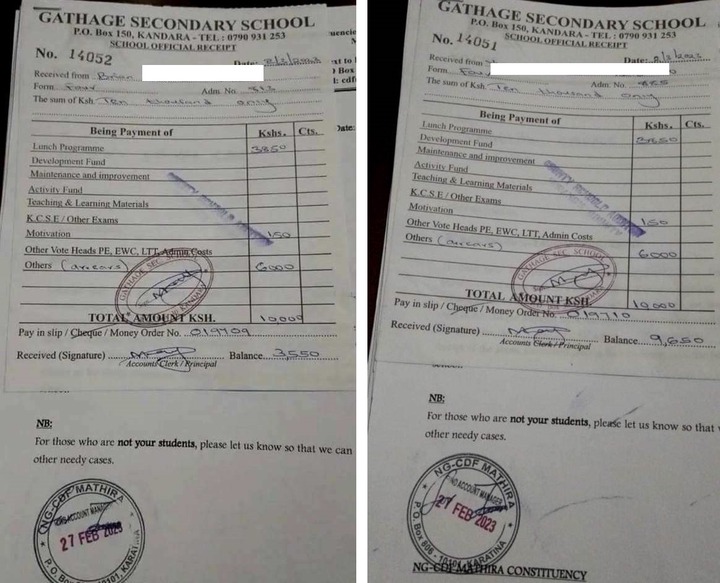 Bursary from Mathira to a school in Kandara, Murang'a
Surprisingly, Betty initially claimed she was funding the students using her money as she waited for government to release NGAAF funds but she pulled down the post after her trick was exposed.
Some of the documents stamped by Mathira CDF office to clear fees in schools in Murang'a were revealed online last evening.
Some of the schools the funds were channeled to include Gathage Secondary School in Kandara and Mumbi Girls school in Kiharu.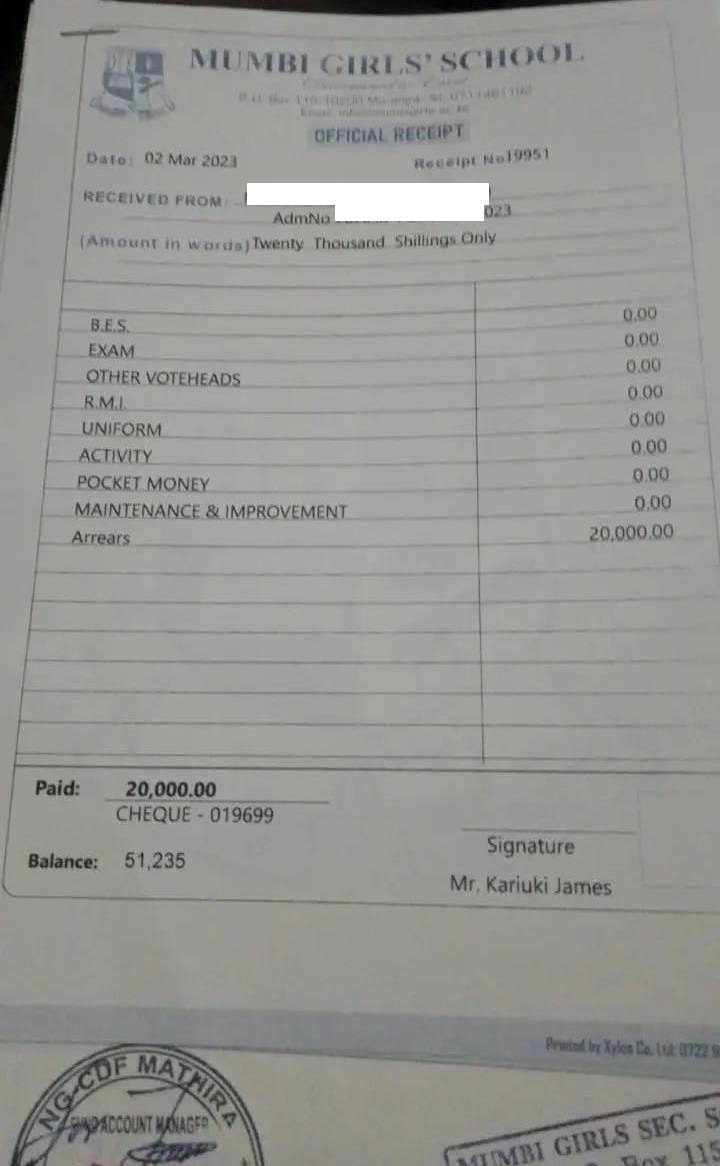 Bursary from Mathira to a school in Kiharu, Murang'a.
Political commentator Councillor Njohi argued that Betty and Wamumbi are sharing bursaries as pillow talk.
He wrote; "We need more Women Reps like Betty Maina of Murang'a who are ready to go an extra mile to help their people".
Betty and Wamumbi's love story started in December last year after the two revealed it on social media during the 35th birthday celebration of the Mathira legislator.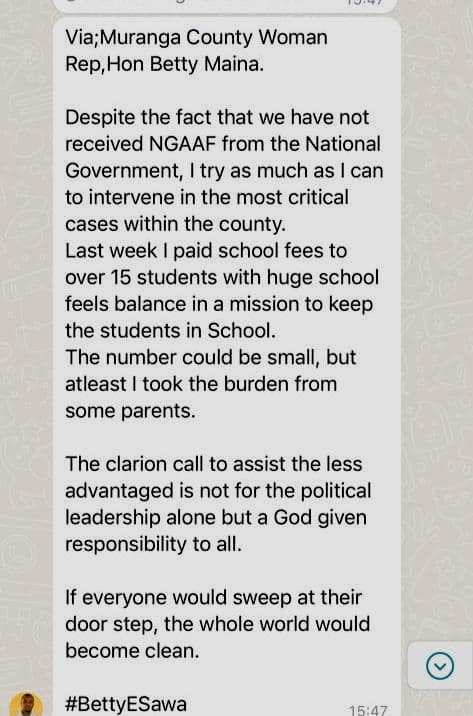 Betty's message regarding the bursaries.
The first-time lawmakers have each a past experience in marriage.
Wamumbi, a father of two lost his wife in a drowning incident claimed to be a suicide at Hohwe dam in Nyeri in May 2020. That time he was serving as Konyu Ward MCA.
On the other hand Betty was married before and bore two kids but went separate ways with her hubby.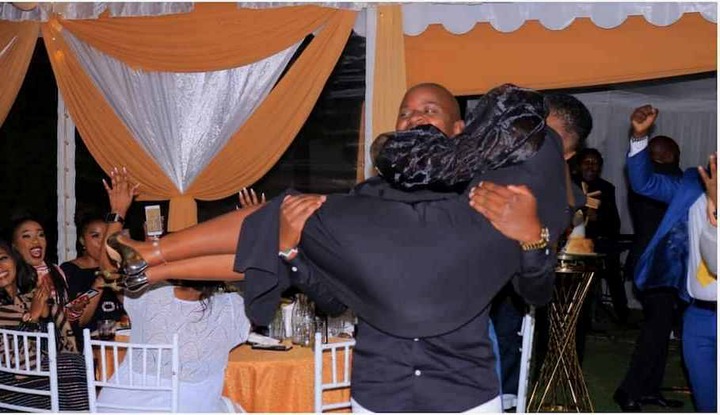 When Wamumbi and Betty revealed their engagement in December 2022.