Zamara Group, has announced its sponsorship of 1 million Kenya shillings to Gertrude's Hospital Foundation for its 2nd Annual Family Walk for Cancer event. The event aims to raise awareness on childhood cancers to improve early diagnosis and treatment of cancer in children.
Speaking during the cheque presentation ceremony, Rosalyn Mugoh, Managing Director, Zamara Risk and Insurance Brokers Limited, emphasized on the importance of early diagnosis and treatment in the fight against cancer, especially in children. "We believe that no child should ever have to suffer through the pain and uncertainty of cancer," she said.
"By supporting initiatives like the Gertrudes Hospital Foundation's 2nd Annual Cancer Walk event, we hope to raise awareness about the importance of early detection and improve access to quality healthcare for all the children who need it," she added.
According to Ministry of Health's Cancer Taskforce report, July 2022, cancer is the third leading cause of death both globally and in Kenya and the second leading cause of Non-Communicable Disease deaths after cardiovascular diseases.
As reported by GLOBOCAN, the annual incidence of cancer was reported as 47,887 cases in 2018, with a mortality of 32,987 , whilst  incidence of cancer reported in 2020 was 42,116 with a mortality of 27,092. The report further estimated that there are 3,200 new cancer cases among children below 18 years with the top five common cancers among children being Leukaemia, Non-Hodgkin's 7 lymphoma, kidney cancer, brain cancers and cancer of the naso-pharynx .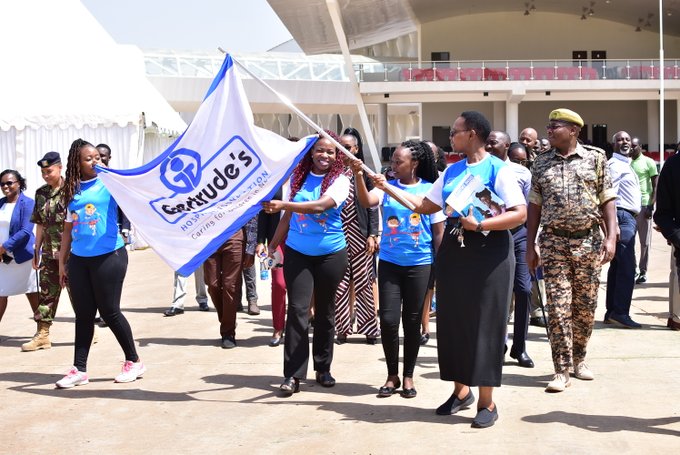 The 2nd Annual Cancer Walk event, slated to take place on 21st May 2023, is expected to attract more than 2,000 participants including children and their families as well as corporate organizations, and government agencies. The event expects to raise funds that will go towards supporting Gertrude's Children's Hospital's efforts to improve early cancer diagnosis and treatment in children especially from poor and vulnerable families.
"We are grateful for Zamara's support of our 2nd Annual Cancer Walk event," said Dr. Robert Nyarango, Trustee, Gertrude's Hospital Foundation and Chief Executive Officer, Gertrude's Children Hospital. "This donation will help us improve early cancer diagnosis and treatment in children. We look forward to working together with Zamara and other corporate organisations that support our children's cancer programme to make a difference in the lives of children in our community."
Ms. Mugoh also highlighted Zamara's commitment to investing in innovative solutions that help make healthcare more accessible and affordable for everyone. "We are proud to be a part of the global effort to combat cancer and to contribute to the development of sustainable solutions that support the health and well-being of communities across Africa."
Zamara's sponsorship is part of the company's commitment to giving back to the community and supporting healthcare initiatives that make a difference in people's lives.
Gertrude's Hospital Foundation was established in 2010 to provides quality healthcare to the needy in the society, including vulnerable children located in hard-to-reach areas in various parts of the country. The Foundation's programs provide quality medical services at no cost to the community