In a significant development for county governance in Kenya, the County Public Finance Laws (Amendment) Bill, 2023, has been officially gazette.
The bill is being hailed as a significant win for the County Assembly, ushering in a new era of financial independence and accountability.
One of the key provisions of the Bill is the establishment of the County Assembly Fund. This dedicated fund grants the County Assembly the authority to manage its finances efficiently and effectively.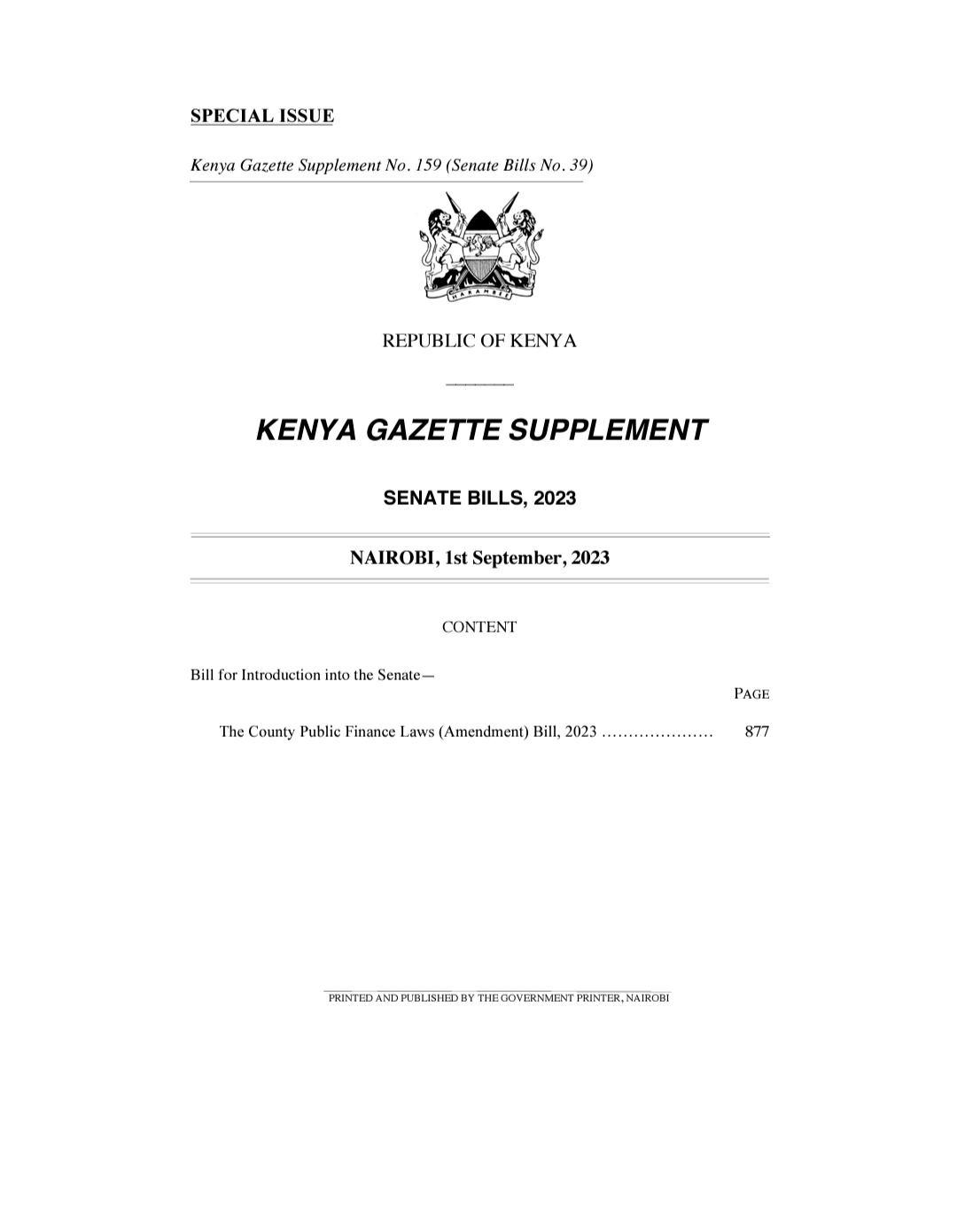 With their own financial pool, the County Assembly can now streamline financial operations and make swift decisions to serve the interests of their constituents.
Moreover, the Bill places a strong emphasis on strict financial reporting and accountability mechanisms. During emergencies or unforeseen circumstances, the County Assembly can access funds promptly to address pressing needs.
https://x.com/Terriz_Sam/status/1704780198812455195?t=3GlgS1uncUXao-aNkIziZg&s=08
This newfound flexibility equips them to respond proactively to unexpected situations, ensuring the well-being of their constituents remains a top priority.
Perhaps the most significant outcome of this Bill is the empowerment it bestows upon the County Assembly. By providing them with their own financial resources, the Assembly gains a level of autonomy that was previously limited.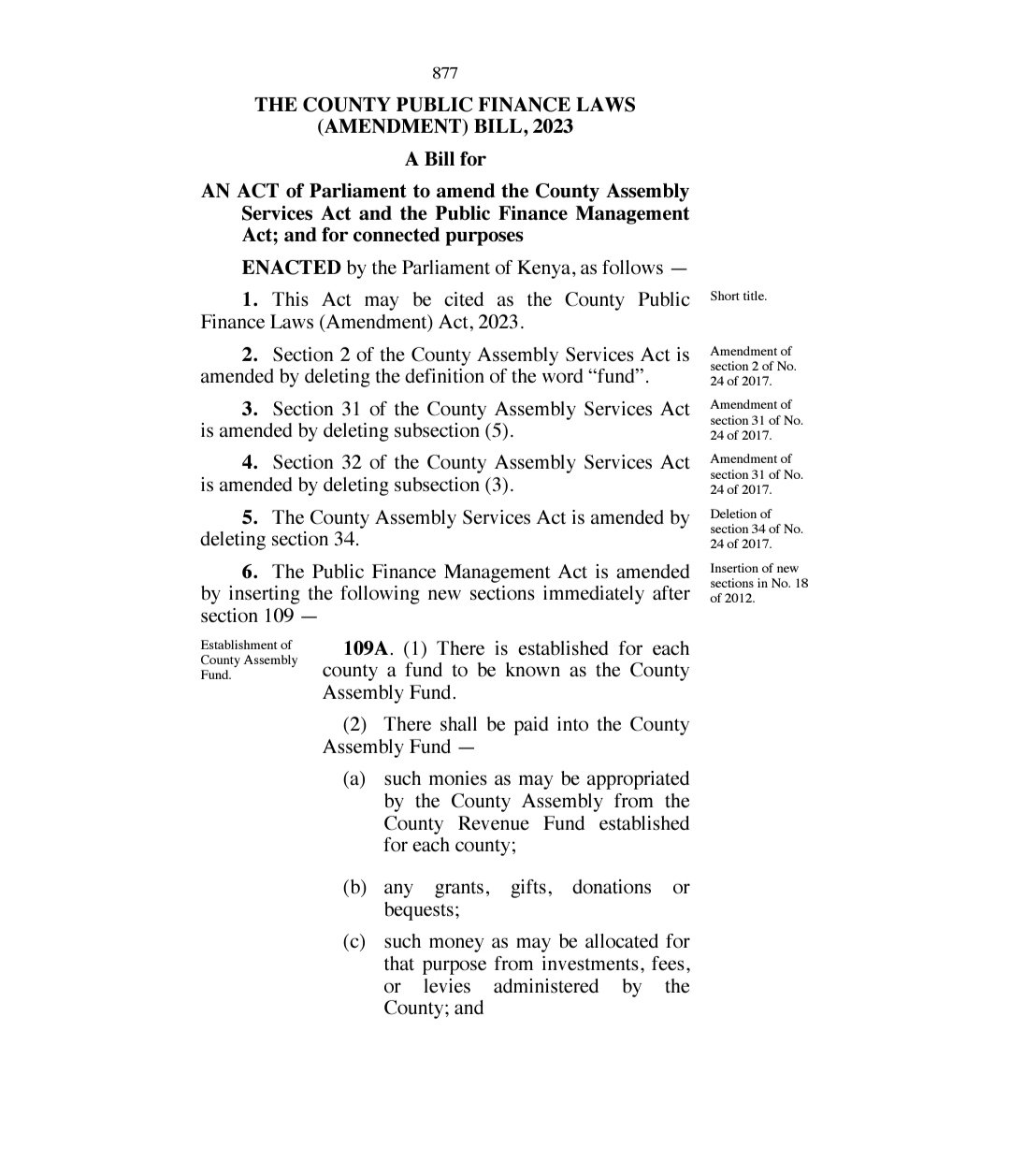 This newfound financial independence allows them to carry out their responsibilities more effectively without relying on external entities.
The County Public Finance Laws (Amendment) Bill, 2023, is widely viewed as a positive step toward enhancing the financial management and autonomy of County Assemblies in Kenya.
This move is expected to contribute significantly to more effective and accountable governance at the county level, ultimately benefitting the citizens they represent.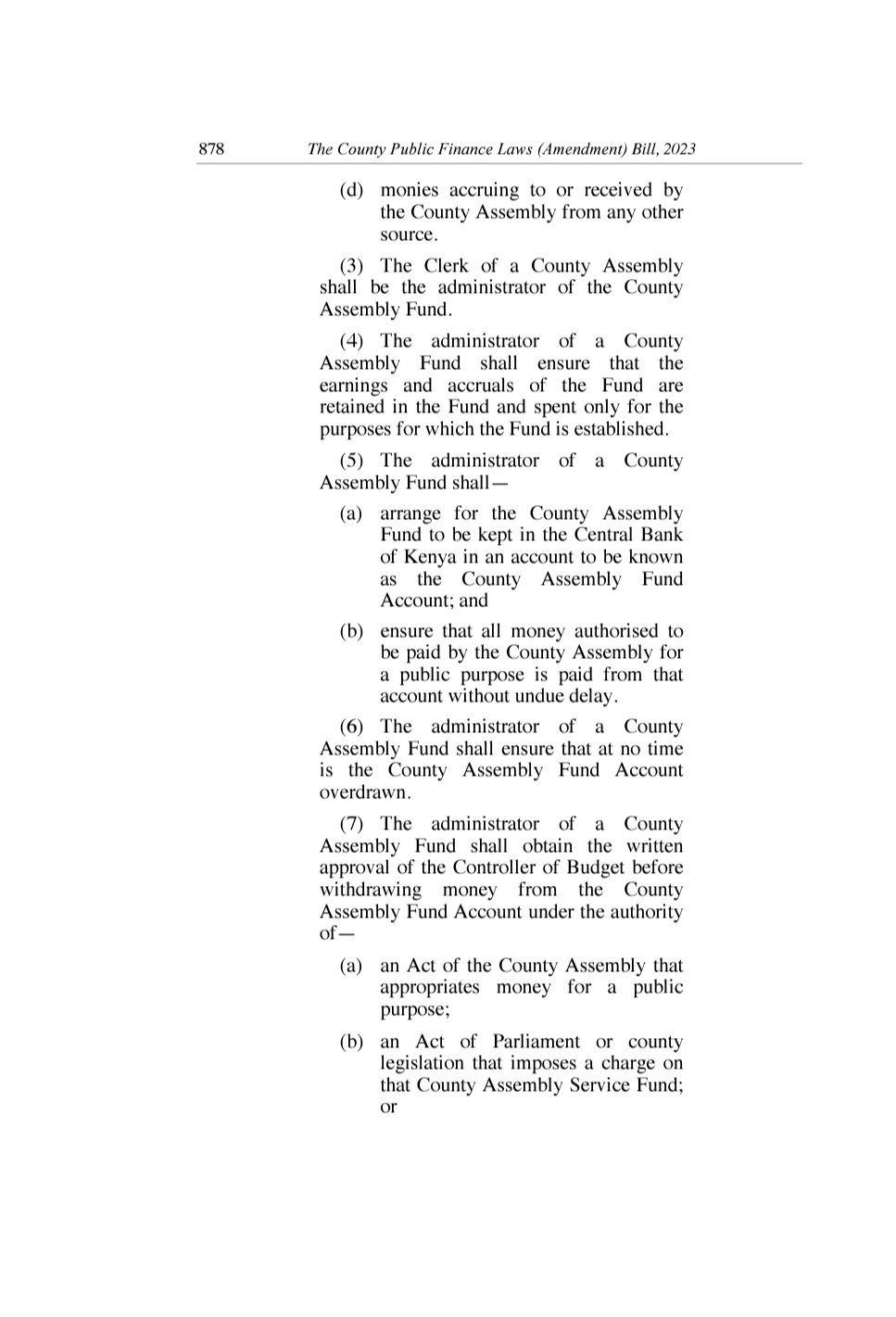 Members of the County Assembly are now poised to exercise their duties with greater ease and efficiency, a development that promises to enhance service delivery and governance within Kenya's counties.
As the Bill takes effect, the smiles on the faces of County Assembly members serve as a testament to the optimism surrounding this transformative legislative change.