Technical University of Kenya, formerly The Kenya Polytechnic University College is on spot for frustrating a young man who struggled to pursue a degree.
Dennis Njuguna Irungu was a street boy in Mombasa, having dropped out of school because of financial problems.
He roamed the streets of the coastal town from 2004 to 2010.
Death of his father pushed him to the streets shortly after he completed his education at Mugumo Primary School in Gatanga, Murang'a County.
He sat for his KCPE and did well but his mother who was not financially well could not take him to secondary school.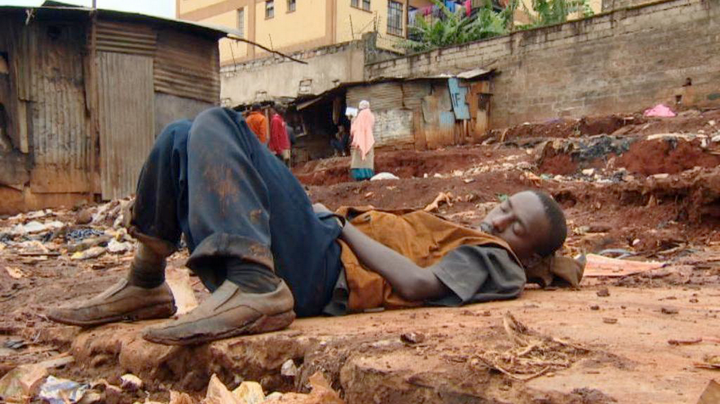 A street boy dozing off. Irungu was in the streets for six years.
In an interview with The Nairobian newspaper, Irungu said he opted the streets to feed and console himself.
Luckily, in 2010 a Good Samaritan rescued him and enrolled him into a secondary school where in 2013 he scored B+ in KCSE.
An elated Irungu joined the Technical University of Kenya (TUK) to pursue a Bachelor of Commerce.
"My admission number is ABBQ/00***6/2014. I struggled to live in the city and commute to the institution in the city centre. I sacrificed a lot, even seeking accommodation from my relatives to complete my studies," he said.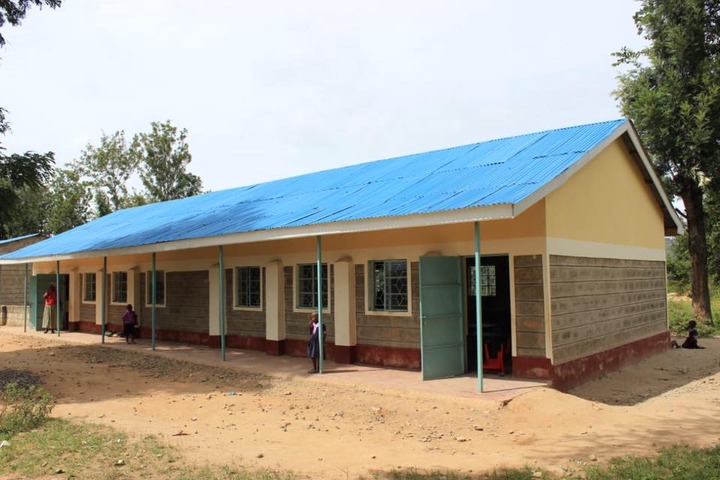 Mugumo Primary school in Murang'a
He was supposed to graduate in 2019 but realised he was not in the list of graduates.
"I missed the big opportunity. My portal had my results of up to third year even though I sat for all my fourth year exams. I have the exam card to prove this" he said.
Up-to-date he is yet to graduate even after he sat for supplementary exams. Again, his results were not uploaded and the university management has gone quiet on his case.
Media has tried to reach the office of the Vice-Chancellor Prof Francis Aduol to look into Irungu's case without success.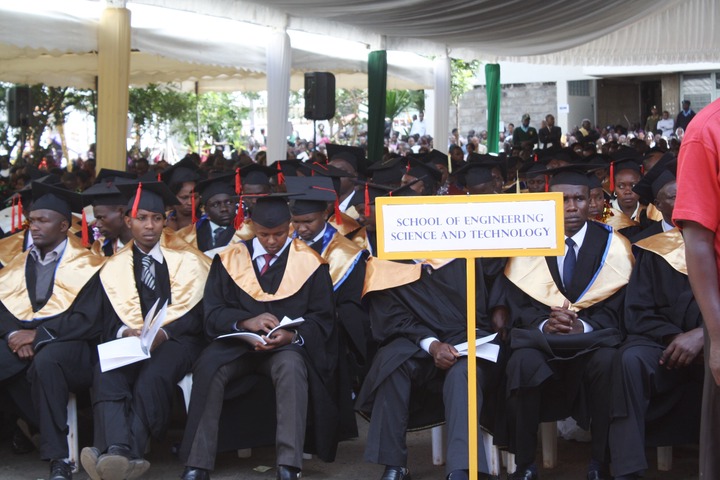 Graduation at the Technical University of Kenya.
It is sad how a poor Irungu struggled to pursue further education only to be frustrated after completing the journey.