The ruling UDA government led by President William Ruto and his Deputy Rigathi Gachagua is apparently not in good terms with media.
Way before the elections, it was clear the duo and their supporters were visibly against the mainstream media and many journalists were verbally and physically assaulted covering their rallies and subsequently official events.
Now they are at the helm, the continued fight against the public watchdog is veiled but will not stop soon.
The utterances from Senate Majority Aaron Cheruiyot which were supported by Kikuyu MP Kimani Ichung'wa shows the news people will have it rough in Ruto's regime.
Senator Cheruiyot and MP Ichung'wa who are attacking media.
It may look as if the government is hunting for talents to operate their various Public Relations and Communications desks but the veiled intentions are to cripple some of the houses they see as not loyal to their administration.
As a way of controlling media so to slow down on oversight work, here are the strategies Ruto has laid out.
The government owes the media houses over Sh2 billion and this has crippled activities as the cash-strapped players are unable to pay their workers or fund investigative stories.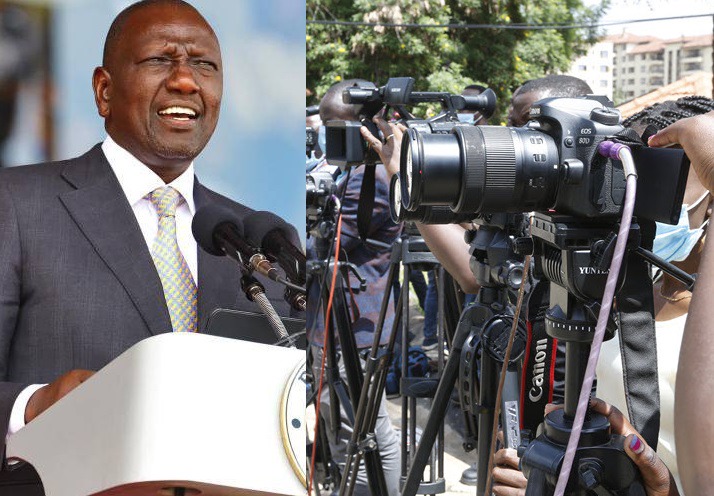 President Ruto has not been in good terms with Kenyan media.
To pay them, the government is secretly setting conditions which have changed the operation, demotions or sacking of fiery journalist.
Ruto has also ventured into the industry through shares.
Royal Media Services
The ruthless late President Daniel arap Moi was unable to crush Royal Media Services (RMS).
Ruto knows taking Moi's path will be counterproductive, so he has decided to erode the company's best journalists.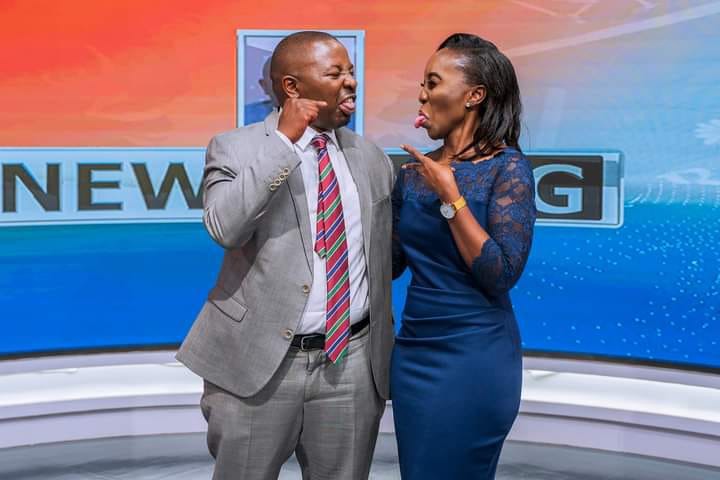 Gachuri with Okwara.
So far government has picked their political editor Francis Gachuri. The talented journalist will serve as head of communications in the Ministry of Interior and National Administration headed by Prof Kithure Kindiki.
They also picked Citizen TV's reporter Sam Ogina, another top talent, to work in the office of Leader of Majority occupied by MP Kimani Ichung'wa.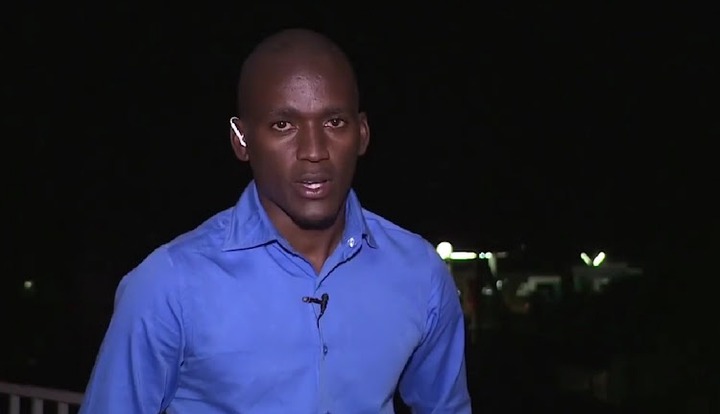 Sam Ogina
The other notable scribe they picked in a very surprising move was Hussein Mohammed, now State House spokesperson.
Hussein was the journalist who made Ruto, then DP, to sweat during live interviews. The guy was the face of Royal Media but when he quit in October 2019, it was claimed he was heading to an international media house.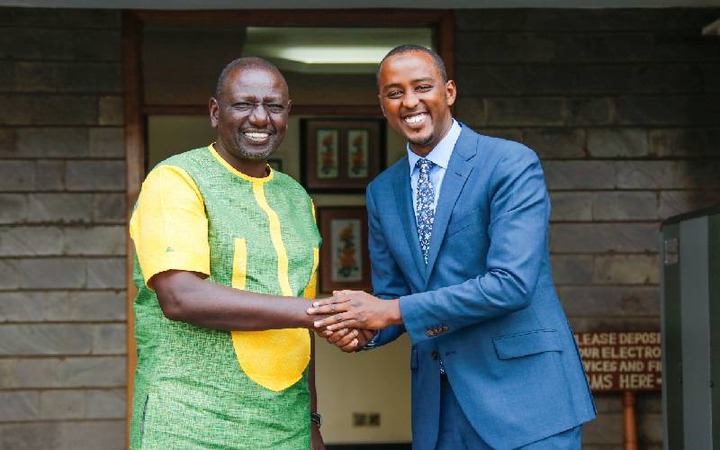 Ruto with Hussein.
He joined Ruto in a very surprising way.
The government has also been against RMS's Stephen Letoo, Yvonne Okwara for being outspoken and the Group Editorial Director Linus Kaikai.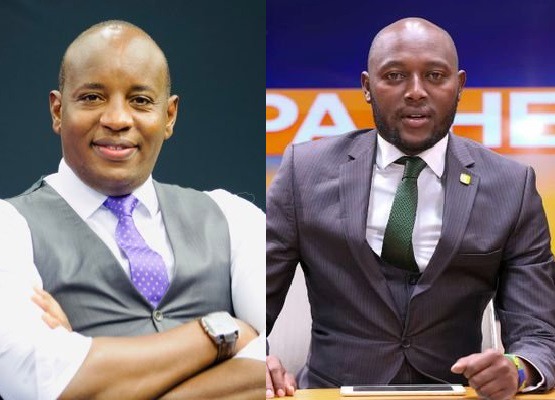 Kaikai (L) and Letoo (R).
Nation Media Group
The region's biggest media house has been independent for long but the president's influence is taking control of some operations.
It was punchy until then Group Editorial Director and veteran journalist Mutuma Mathiu was ejected and replaced with Joe Ageyo in late last year.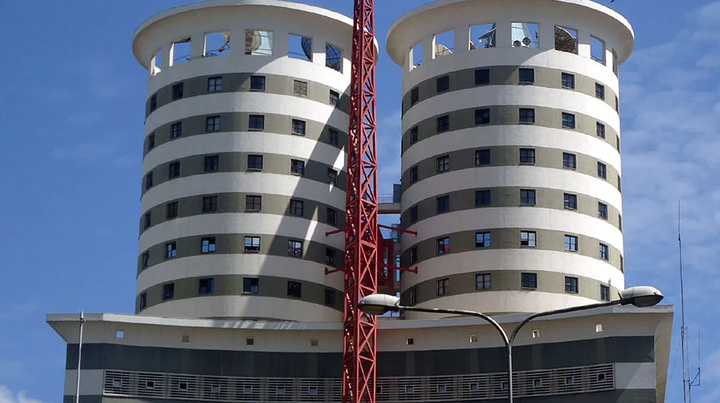 Nation Media Group.
Ruto's camp hated Mathiu and when they took over the government, they arm-twisted the Nation management to replace Mathiu with Ageyo who had left RMS in the same capacity in March 2022 but had joined the twin-towers as Editorial Director in-charge of broadcast section.
Apparently, Nation has slowed down criticism on Ruto but not on his DP Rigathi.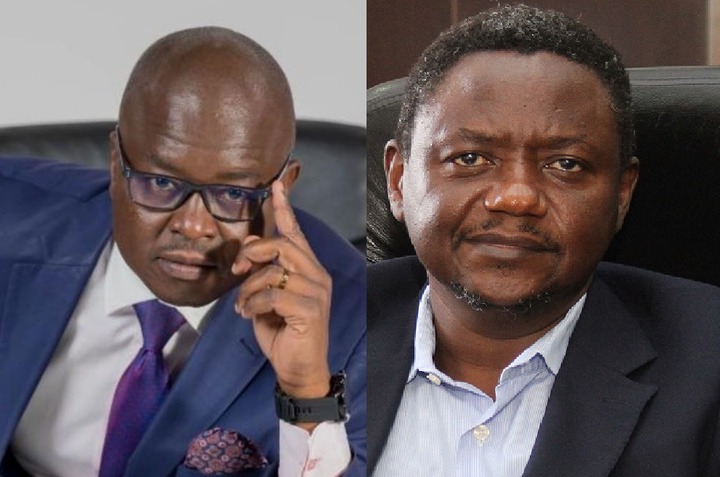 Ageyo (L) and Mathiu (R).
The Standard Group
Another major media house in financial crisis is his target. The major shareholders in Standard Media Group (SG) are Moi's family (managed by his son Gideon Moi) and billionaire Joshua Kulei.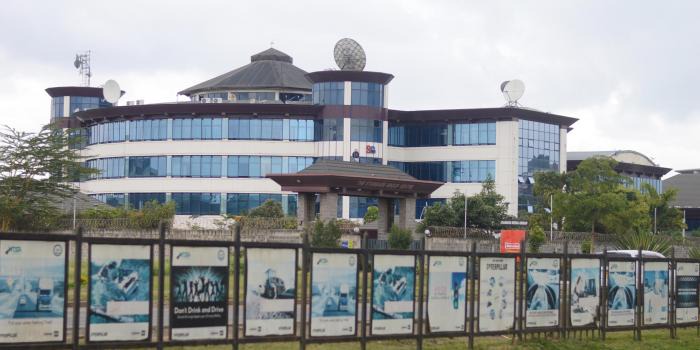 Standard Media Group centre.
Word has it that Ruto is plotting to penetrate his tentacles there through Kulei. He wants to buy some of Kulei's shares, a move Gideon is against but will have to accept to revive the Kenya's oldest media company, which has been unable to pay its employees for four months now.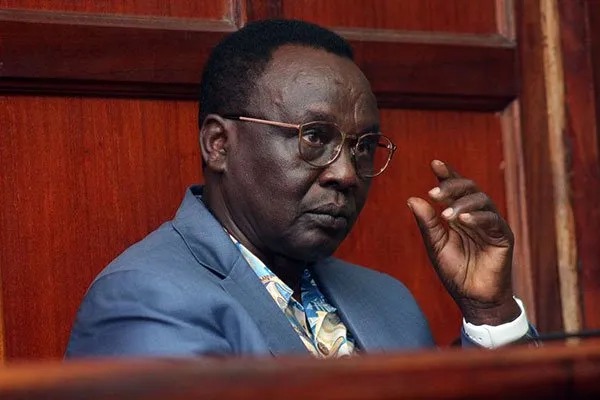 Billionaire Joshua Kulei.
Mediamax Limited
When Ruto and president Uhuru Kenyatta were like brothers, donned in the same colours and walked holding each others hands like twins, the now president acquired some shares in Mediamax Limited.
Mediamax is largely owned by the Kenyatta family. It is said that even after the two fell out, Ruto has retained some shares there and influence.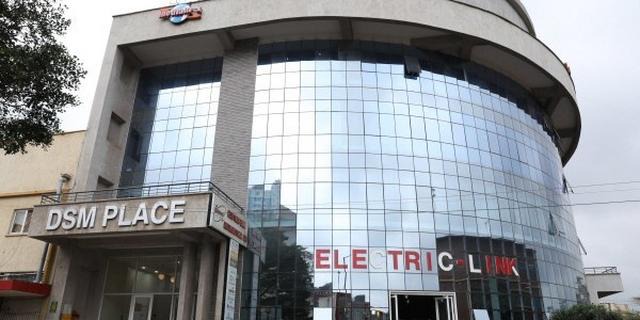 Mediamax Limited.
Radio Africa Group
The company that owns the once purely independent newspaper-The Star- and top rated radio stations like Kiss 100 and Classic 105 is too cornered.
Ruto has shares there and though the company in later days seemed to support Raila Odinga, this has changed.
They too have slowed down on him even as Kenyans fault the leadership for failing to meet their promises, even those that should take just a stroke of a pen.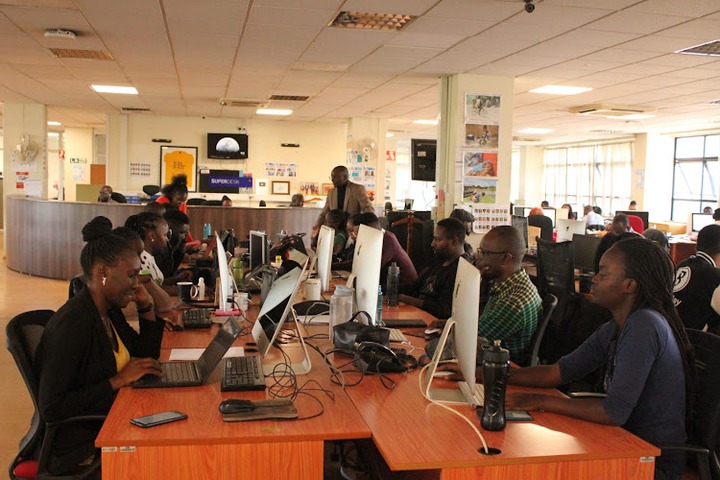 Inside Radio Africa Group.
Ruto is becoming a good student of Nyayo politics. He knows once the legislature, judiciary and media are under his control, he will rule at his pace.
Even the Media Council of Kenya has lost voice, slowly succumbing to pressure from the executive to thrash journalists who have exposed the inequalities of the government.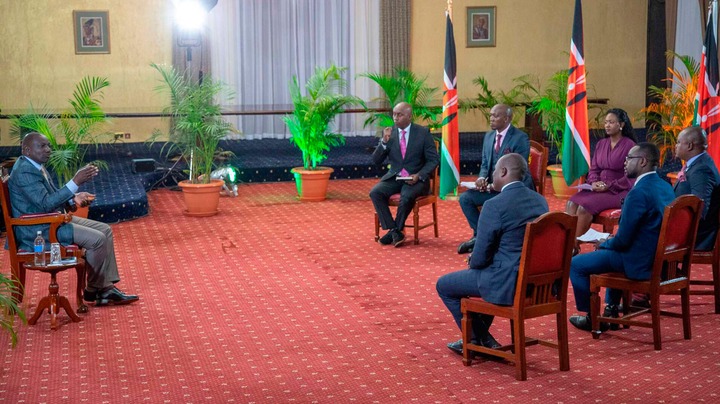 Journalists from selected houses interviewing President Ruto recently.
Only bloggers and some leaders have remained strong-willed to carry the oversight work as the media tries to balance between business interests and carrying out their mandate fearlessly.