As Kenya's banking sector becomes increasingly digital, more and more Kenyans are embracing technology to access banking services. The Cooperative Bank of Kenya's MCo-op Cash platform has been a key milestone in this shift towards digital banking, providing members with an alternative to physical banking halls.
In recent years, the Cooperative Bank has been opening branches as part of an extensive drive to support its growing customer base. However, with the advent of MCo-op Cash, customers can now access banking services from the comfort of their homes, offices or even on the go.
Through the MCo-op Cash platform, customers can access a wide range of banking services, including account management, bill payments, money transfers, and loan applications. The platform has also been instrumental in promoting financial inclusion, particularly for the unbanked and underbanked populations.
Cooperative Bank of Kenya CEO , Gideon Muriuki recently told the media that the bank is committed to embracing technology to provide its customers with convenient and accessible banking services.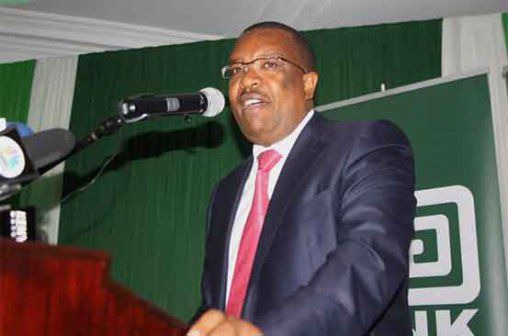 "We understand the importance of embracing technology in today's digital age. By providing our customers with digital banking solutions, we are not only making banking more accessible but also more affordable," he said.
He noted that the bank has also been actively promoting financial literacy among its customers to ensure they fully understand and utilize the digital banking platforms. This has played a significant role in promoting digital financial services adoption in the country.
Financial experts notes as more Kenyans embrace digital banking, the Cooperative Bank of Kenya has continued to explore new and innovative ways to provide its customers with the best possible banking experience.