In the heart of Kiambu County's political landscape, a call for unity and collaboration is gaining momentum, as former Governor William Kabogo extends a plea to incumbent Governor Kimani Wamatangi.
Kabogo, speaking to the media , emphasized the vital role of a harmonious relationship between the executive and the legislature in promoting the well-being of the electorate. In his words, elected leaders should prioritize the interests of the people who entrusted them with their votes.
"Wamatangi should forge unity with the MCAs and work diligently for the benefit of the Kiambu electorate," Kabogo insisted.
This appeal echoes the growing concerns within Kiambu County, where citizens and segments of leadership are voicing their apprehensions. Recently, a gathering of over 37 MCAs convened a press conference to articulate their grievances, and their message was clear:
They are prepared to impeach Governor Wamatangi if necessary.
Read also:Waititu Urges Embattled Wamatangi to Reconcile with MCAs
Their concerns range from his perceived inability to collaborate with fellow leaders to a lack of inclusion in crucial decision-making processes, as well as slow progress in local infrastructure development.
Ruth Waithera, the Member of Assembly for Githiga Ward, led the MCAs in expressing their frustrations during the press conference held at the county assembly.
They also accused Wamatangi of presiding over what they consider an illegitimate administration due to the absence of appointed chief officers and a County secretary.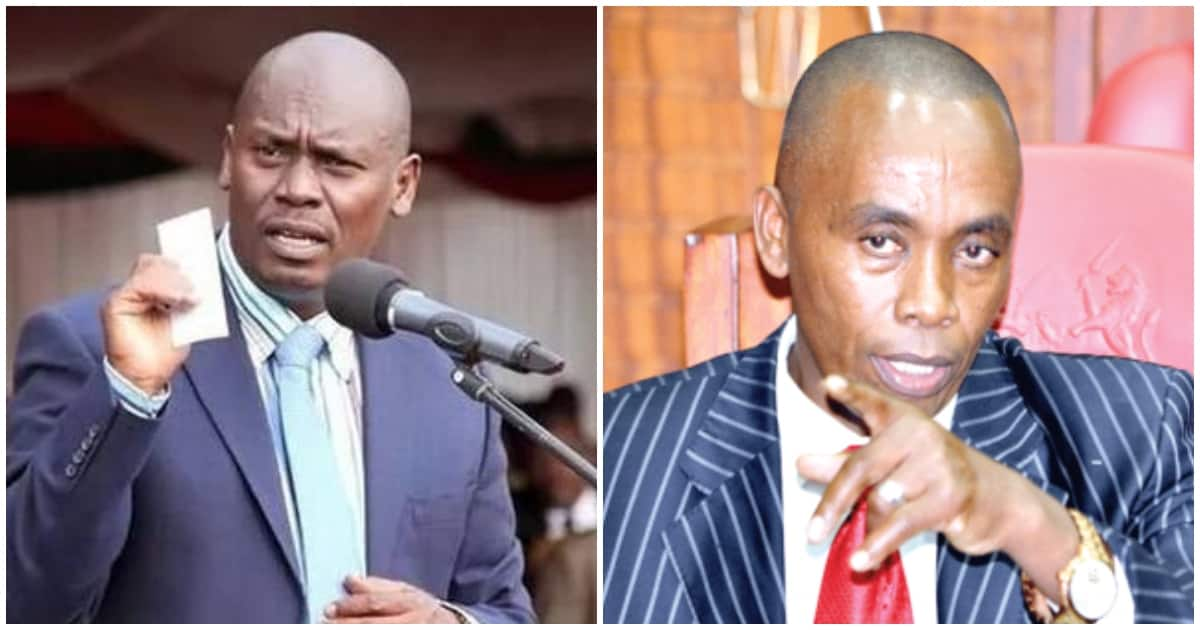 Moreover, the positions of County executive committee member in charge of roads, Samuel Mugo, and his chief officer for roads, Daniel Njenga, have yet to be filled following their resignations.
This vacuum in leadership has further irked the MCAs, who perceive Wamatangi as governing the county unilaterally.
Read also:Wamatangi clean-up initiative liken to Waititu's 'Kaa Sober' Scheme
In an effort to address the situation, Wachira Kiago, the national chairman of the Kikuyu Council of Elders, recently called upon Deputy President Rigathi Gachagua to mediate and foster unity between Wamatangi and the MCAs.
Kiago cited a previous successful intervention where Gachagua brought Wamatangi and Kiambu Members of Parliament together, resulting in a commitment to cooperation.
In response, Governor Wamatangi took to his social media channels to dismiss the allegations, underlining his determination to stay focused on his county transformation agenda.
He referred to his critics as "politically hungover" individuals and confidently stated, "Time waits for no one, doesn't it?"
Read also:Pressure pays off as Wamatangi finally releases bursary forms to MCAs
Karuri MCA Peter Njoroge Wainaina recently addressed the media, highlighting a critical issue. Despite the gazettement of municipalities in Juja, Kabete, Lari, Kahawa Sukari, Githunguri, and Gatundu earlier this year, these municipalities still lack substantive boards to oversee their affairs.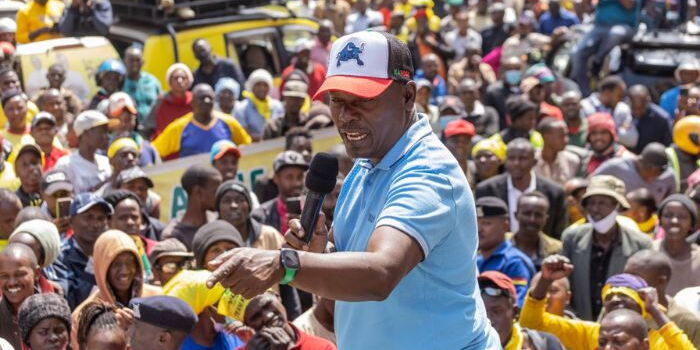 This situation puts Kiambu County's access to Sh1.8 billion from the World Bank, allocated under the Kenya Urban Support Program, at risk.
Members of Parliament Alice Ng'ang'a, Gathoni Wamuchomba, Gabriel Kagombe, and Githua Wamacukuru had previously voiced their concerns about Wamatangi's leadership, citing perceived inaction and an inability to drive transformative change in the county.
The debate continues to evolve, with all eyes on Kiambu County's political landscape.