Rising Mugithi artist, DJ Fatxo who will now be a person of interest in death investigations of a young man lives lavishly at an apartment along Thika Superhighway.
His house at the 12th floor of Redwood Apartment near the United States International University Africa is an indicator he was a loaded man.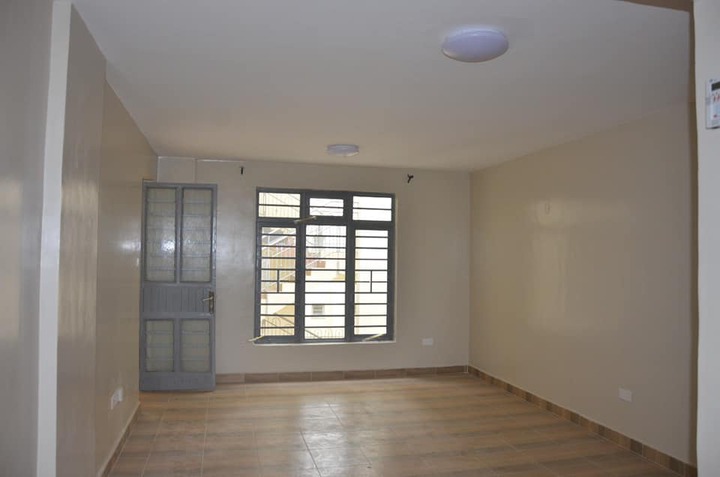 Spacious sitting room.
The apartment charges 1 Bedroomed 35,000ksh inclusive of service charge while 2 Bedroomed 50,000ksh inclusive of service charge
The now troubled musician was living well after his songs started getting recognition three years ago and recently struck deals with popular politicians from Mt Kenya region.
One of them, a female MP and who was a member of Raila Odinga's Azimio alliance was alleged to have bought him the sleek Mercedes Benz sedan he drives.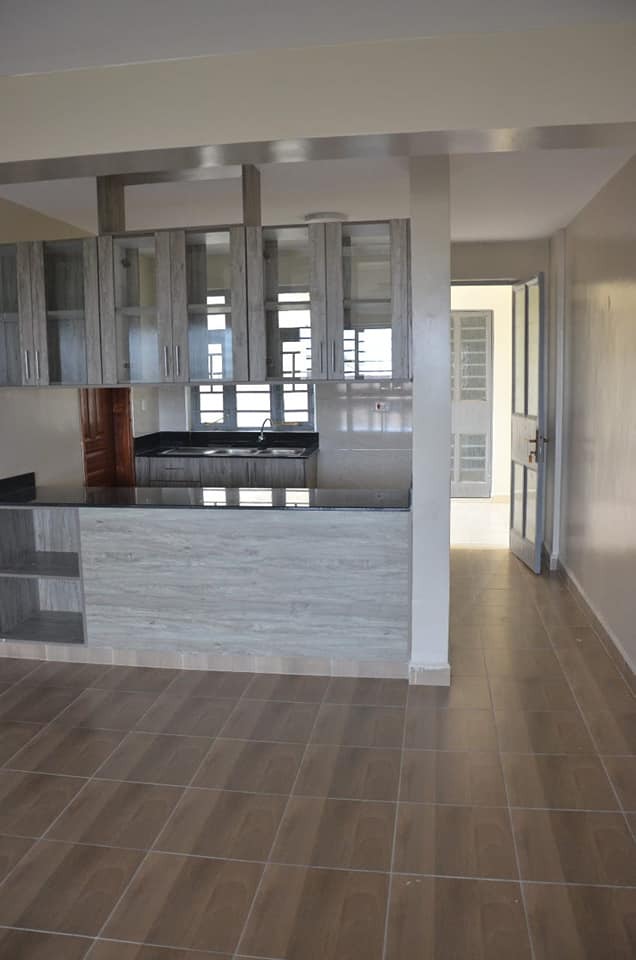 The kitchen.
Redwood apartment is behind Safari Park Hotel and going by the prices one has to part with for rent, it tells a lot about tenants who live there.
Details shared by the management of the apartment shows one bedroom goes for Sh35, 000 while the two-bedroomed unit goes for Sh50, 000 and three bedroom for Sh70, 000. (Watch video below).
The place is gated with tight security and CCTVs and all houses are en suite, which means there is a bathroom connected to the bedroom and then another to be shared.
Tenants go up and down using two high-speed lifts and at the rooftop, there is a lounge and a gym.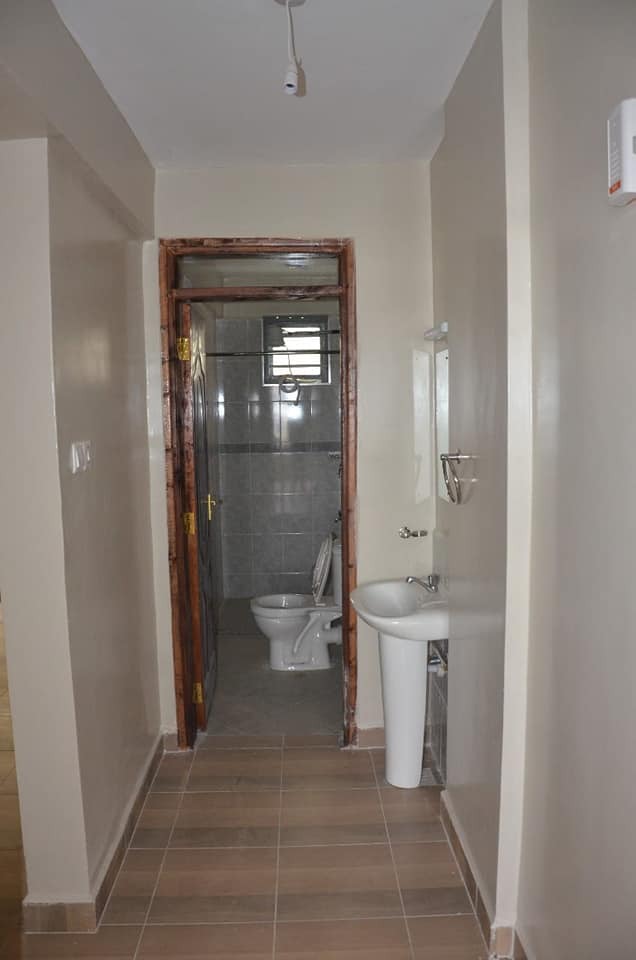 Toilets.
The parking is ample as it has to levels parking and a backup generator.
The reception has a standby janitor to take care of the tenants.
From the photos, the open kitchen is spacious with enough cabinets and shelves.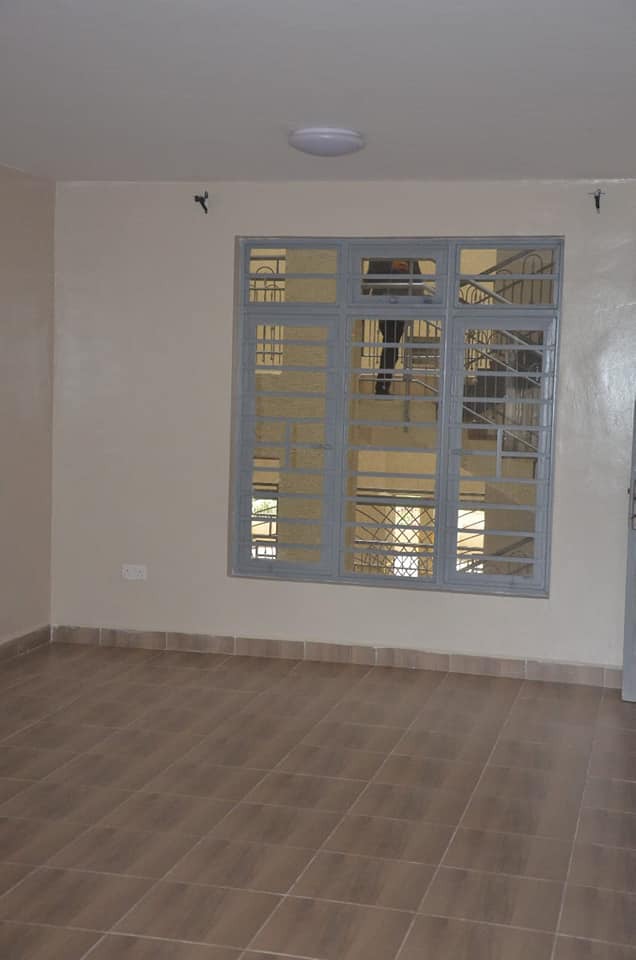 Tiles match the painting and the sitting huge enough to accommodate several occupants and huge TV and entertainment equipment.
Fatxo chose this neighbourhood as it has less human traffic, is serene and offers privacy.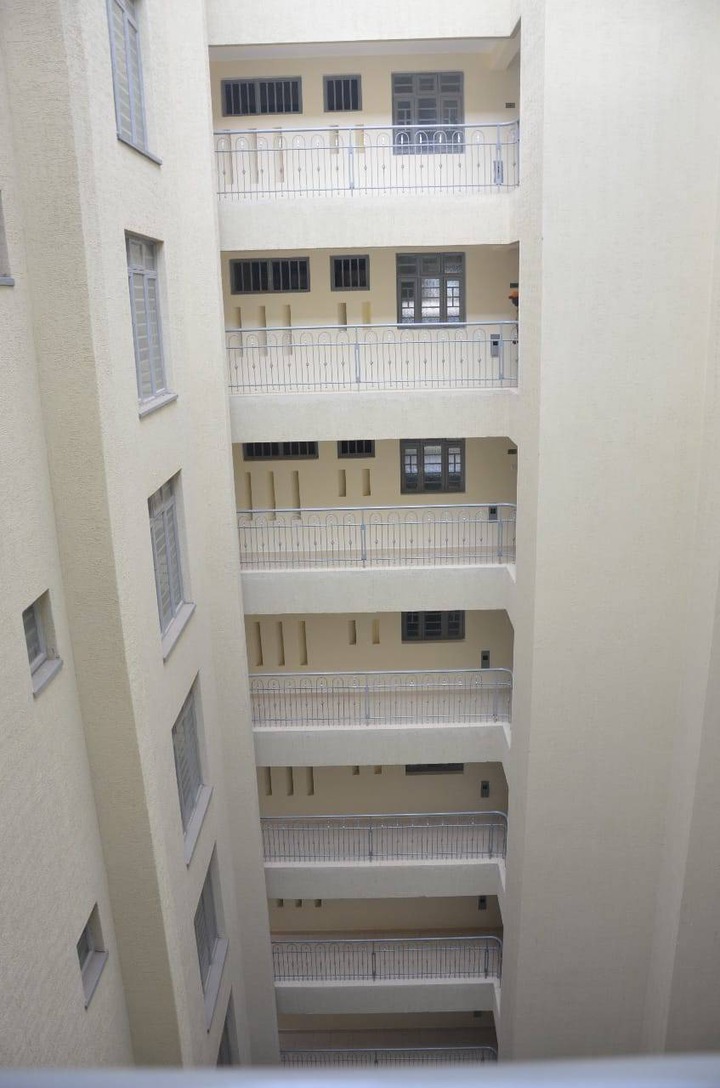 The tall building has two lifts.
However, detectives will treat his exclusive, posh house where he entertained friends and women in total privacy as a murder scene.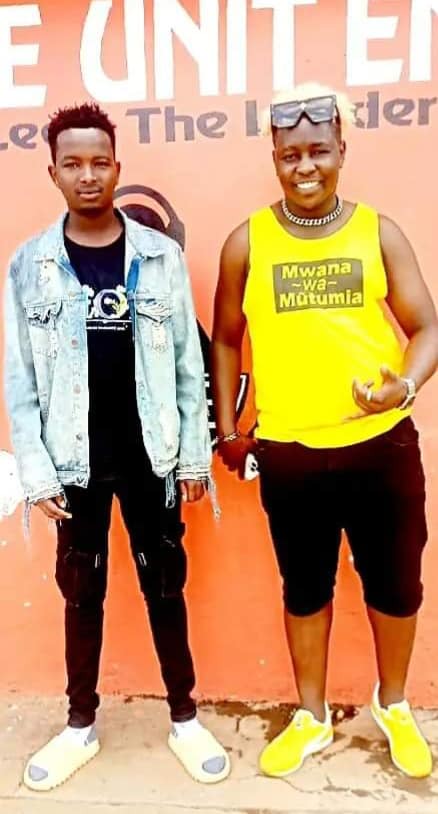 DJ Fatxo (In yellow) with Mwathi who died in his house.
Detectives from the Directorate of Criminal Investigations, Kasarani division are probing the controversial death of Geoffrey Mwathi Ngugi who he was with before he was found dead at the parking, his body crushed.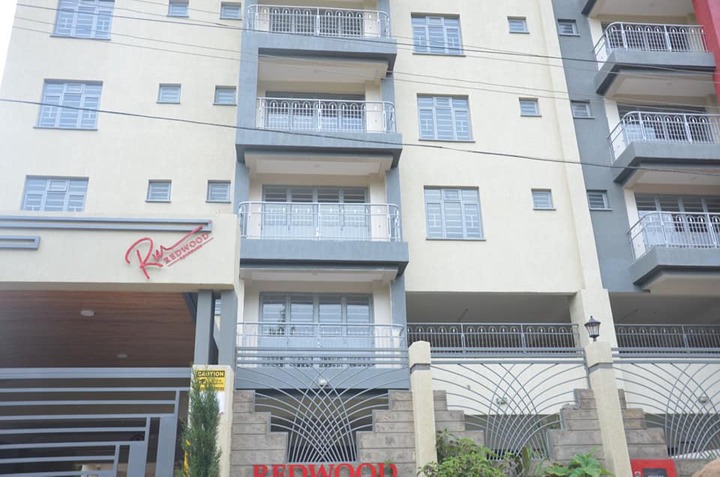 The young man was nephew of musician Samidoh. Hours before his death, he took a short video of the house where the singer and two women are seen at the sitting room and a bottle of liquor on table.
Initially his death was treated as suicide but after family and friends poked holes into the case and Kenyans on social media pushed for a probe, DCI has promised to investigate.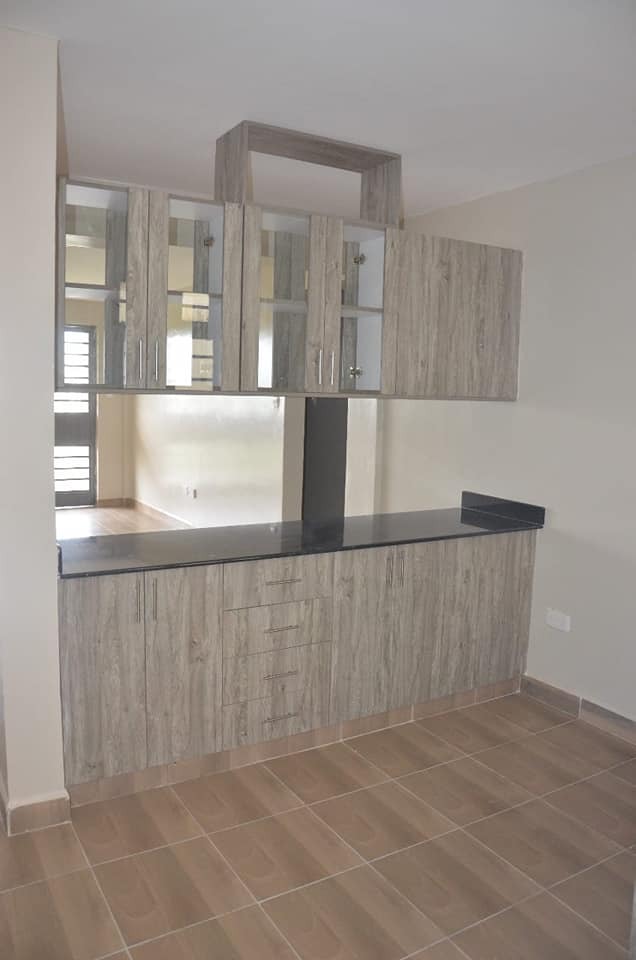 Kitchen.