As the world's best-selling cognac, Hennessy, is proud to introduce 'In the Paint' to Nairobi – a unique artistic initiative that brings the Never Stop Never Settle spirit of the brand to local communities through basketball and art – in celebration of Hennessy's collaboration with the National Basketball Association (NBA).
Deeply rooted in urban culture, Hennessy's ambition is to bring communities together. To celebrate these values, Hennessy has collaborated with renowned Kenyan versatile visual and graffiti artist Kevin Esendi (also known as Bankslave) to revitalize the iconic, ever-busy Jericho basketball court in a meaningful way.
This collaboration demonstrates Hennessy's long-standing commitment to supporting talented artists who embody the brand's ethos, continuing a decade of meaningful artistic collaborations.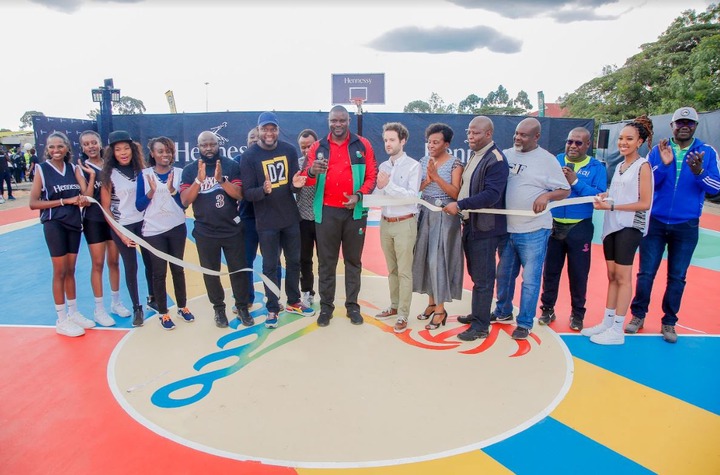 "In The Paint is part of a global series of artistic collaborations based around basketball in the community, with the first initiative having launched in Montreal, Canada, in 2021," says Gboyega Ogunfuye Moet Hennessy, Market Manager of Eastern Africa, "We're excited to announce the first installment here in Nairobi. Basketball has great local potential, and we look forward to celebrating the spirit of the game together with the community."
Blending urban culture and cognac, the court design draws inspiration from the shield from our Kenyan flag. It's formation cuts across the court symbolizing our peoples' quest to defend and protect our heritage.
In the court design, Bankslave makes use of the iconic "Bras Armé" symbol that is synonymous with Hennessy, but subtly redesigned to integrate the NBA collaboration with basketball in hand.
The robust colours showcased throughout the design represent the energy of both the game and more importantly are derived from our East African traditional Garment known as the Khanga.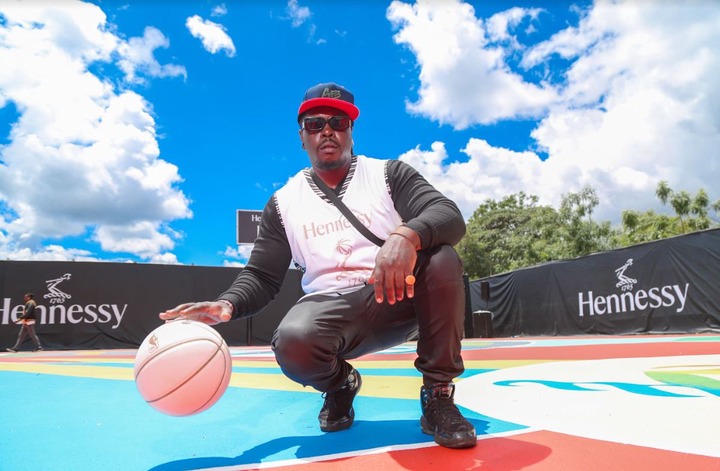 The guests in attendance were also entertained by a Fashion Show Experience in partnership with two local designers, 2 Many Siblings and Jimmy Truth (Seasaw Apparels), with an urban streetwear theme.
The designers are both representations of Hennessy's DNA, values, and culture. By transforming their creative passions into thriving business ventures while pushing beyond the limits, their personal ethos echoes the Hennessy "Never stop. Never settle" mantra.
The Camp Toyoyo Jericho basketball court opened its doors to the public on 15th April 2023. This CSR initiative brings brand authenticity and meaning to the collaboration and resonates with the core target audience of both NBA and Hennessy.
Hennessy has been heavily invested in the creative industry and will continue to provide a platform for Kenya's wealth of creative talent to showcase themselves to the world.