The battle for control of Mount Kenya MPs between Rigathi Gachagua and President William Ruto is heating up. The two leaders are seeking to win the support of the MPs in the region, with both of them vying to become the de facto political kingmaker in the area.
Among the leaders that are key instrumental in this battle are Majority Leader Kimani Ichung'wa and Kiharu MP Ndindi Nyoro. These two leaders have been crisscrossing the region, rallying support for either Gachagua or Ruto.
Political pundits states that, Mr Gichung'wa is allegedly seen as a key ally of Gachagua, and he has been at the forefront of the campaign to secure the loyalty of the Mount Kenya MPs.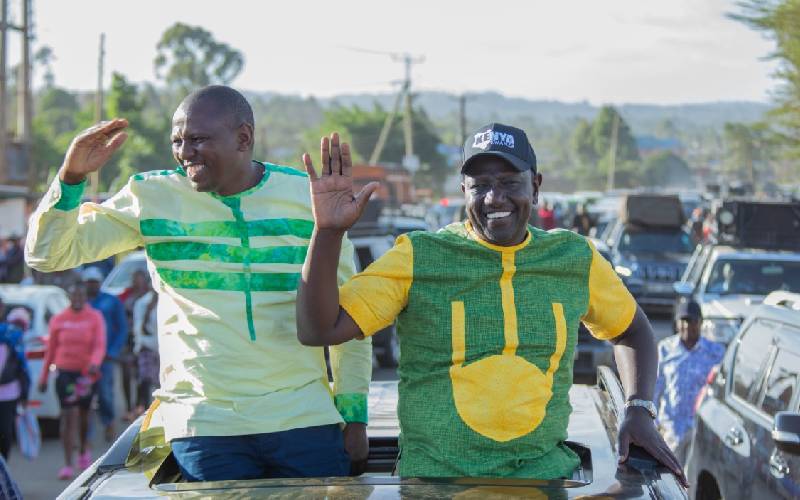 He has been working closely with Gachagua, and together, they have been mobilizing support for the MP from the region.
On the other hand, Kiharu MP Ndindi Nyoro is a staunch supporter of Ruto, and he has been actively campaigning for the President in the region. He has been rallying the support of the MPs in the area, seeking to consolidate Ruto's hold on the region ahead of 2027.
Recently, Ndindi created political tension after it was widely reported that he might vie for presidency in 2027 or deputize William Ruto.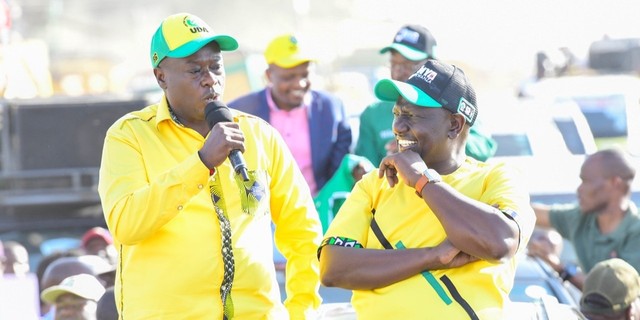 This wasn't well received by those closely working with Gachagua. He had to state that he was misquoted by the media and apologized.
Analysts have numerously stated that the battle for the loyalty of the Mount Kenya MPs has become a key focus for both Gachagua and Ruto.
The two leaders know that controlling the MPs is critical to their political ambitions, and they are leaving no stone unturned in their bid to secure their support.
The political temperature in the region is rising, with both sides engaging in a fierce' underground ' battle to win over the MPs.
The likes of Ichung'wa and Nyoro have become key players in this battle, with their support seen as critical to the success of either Gachagua or Ruto.
As the battle for the loyalty of the Mount Kenya MPs continues, it remains to be seen who will emerge victorious.
Will it be Gachagua, with the support of Ichung'wa and other key allies, or Ruto, with Nyoro and his loyal foot soldiers behind him? Only time will tell.