The news of the tragic death of 23-year-old Jeff Mwathi shook the Kenyan online community.
Mwathi died in the house of controversial mugithi artist DJ Fatxo. As the details of the incident emerged, Kenyans on social media pushed for justice for Mwathi, demanding answers as to what had happened on that fateful day.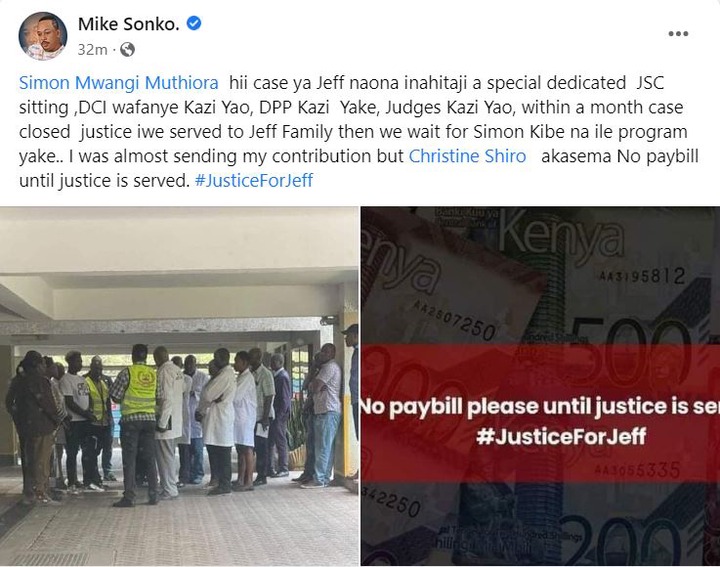 In response to the public outcry, Karangu Muraya, a well-known online fundraiser, launched a contribution channel to help Mwathi's family.He went on to contribute ksh 5000. However, instead of receiving praise for his efforts, Muraya faced a barrage of criticism from Kenyans online.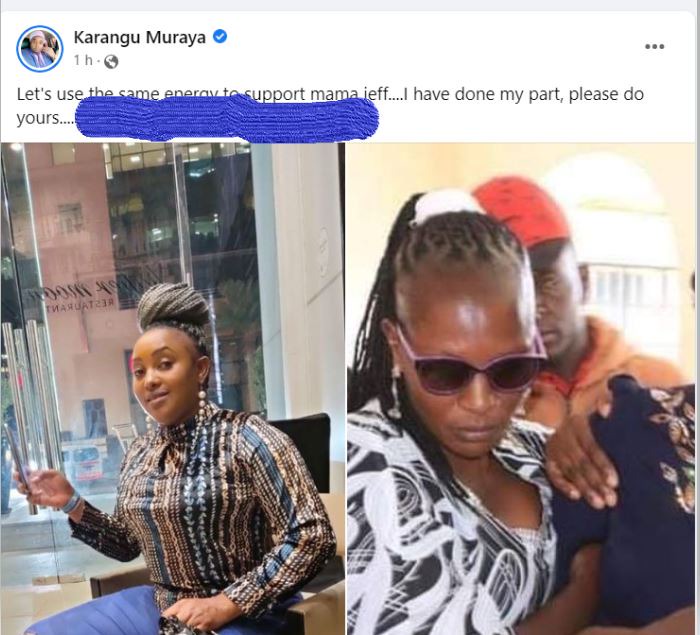 Many felt that Muraya's fundraiser was insensitive and misplaced. They argued that the focus should be on finding out what had happened to Mwathi, and holding those responsible accountable.
Blaming Muraya for the situation, some Kenyans accused him of trying to profit or divert attention from Mwathi's death.
Despite the backlash, Muraya defended his actions on his comment action where kenyans accused him of being silent for the last two days as Kenyans were pushing for the justice.
Hiii Umejiforce. Usitudanganye apa
Karangu replied"
Author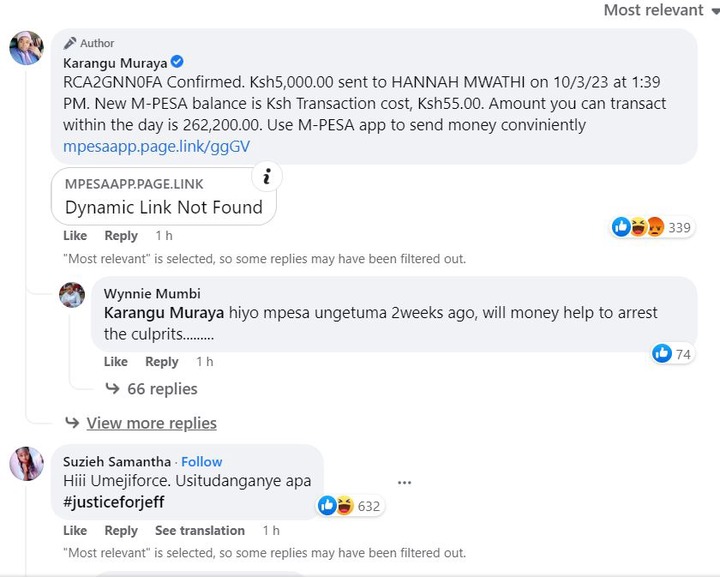 As the controversy continued to rage online, the family of Jeff Mwathi struggled to come to terms with their loss. They were devastated by the sudden and tragic nature of Mwathi's death and could barely keep up with the social media frenzy surrounding the incident.
In the end, the Kenyan public's focus remained on seeking justice for Mwathi, with demands for a thorough investigation into his death. While the online fundraiser sparked controversy, it also highlighted the deep sense of community in Kenya and the willingness of people to support each other in times of need.