Kiambu Country assembly members of Committee on Transport, Public Works and Infrastructure were shocked to learn that millions were allocated to upgrade a road in Ruiru constituency and which is now in despicable condition.
A whopping Sh0.2 billion was set aside for the tarmacking of a five-kilometre Kimbo-Matangi road five years ago but the poorly done road is now full of potholes.
The road connects Matangi from the Thika Superhighway. After it was opened to motorists, potholes started emerging and this made movements uncomfortable and unsafe.
"It is a busy, vital road but in some areas you swerve to avoid the potholes, risking a head-on collision with another motorist. Contractor did shoddy work and now something should be done about it. County leadership should be made aware about its state," Moses Njau, a resident said.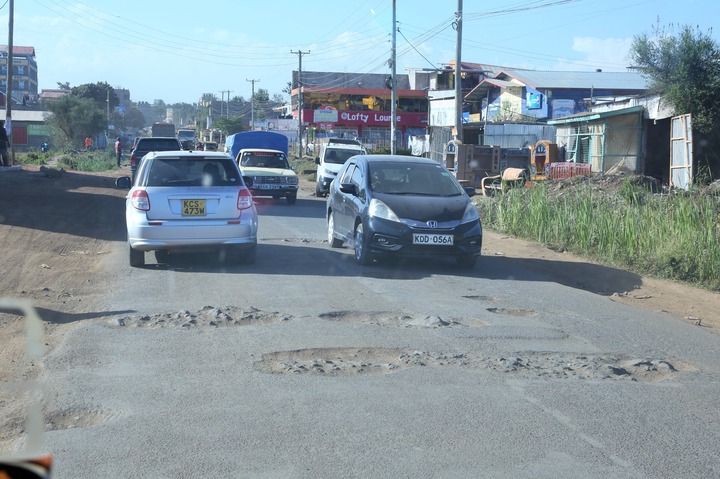 Potholes are all over the five-kilometre stretch.
MCA Kennedy Kimani who chairs the roads committee was accompanied by Ruiru Sub-County Engineer to inspect the road where it was established that Kiambu government allocated Sh200 million for the five-kilometre road in 2017 but it is not clear why the work was not up to standard after its construction started in early 2018.
They interrogated the contractor who admitted work done there is not up to the standards.
The onus is now on the new governor Kimani Wamatangi-who was then Senator when this allocation was done-to ensure the objective is met.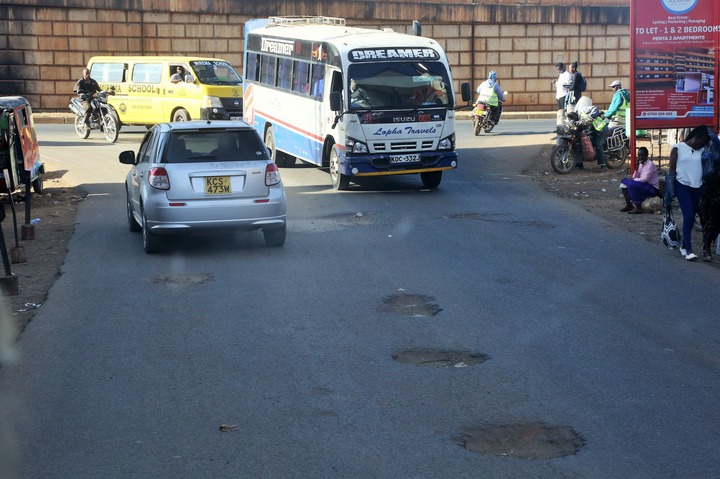 Contractor did a shoddy work.
The committee promised to table a report regarding the work at the county assembly.