Ambitious and a person who loved his relatives was how the young man who fell from the 12th floor of a building at Kasarani, Nairobi was described during his burial in Nakuru.
Geoffrey Mwathi Ngugi was clocking 24 years and aspired to advance his education abroad but when he met his death in a controversial way, it was purported he committed suicide and police closed the file on the matter.
Jeff as he was popularly known was a nephew of popular singer Samidoh.
It is emerging that his death has more than meets the eye.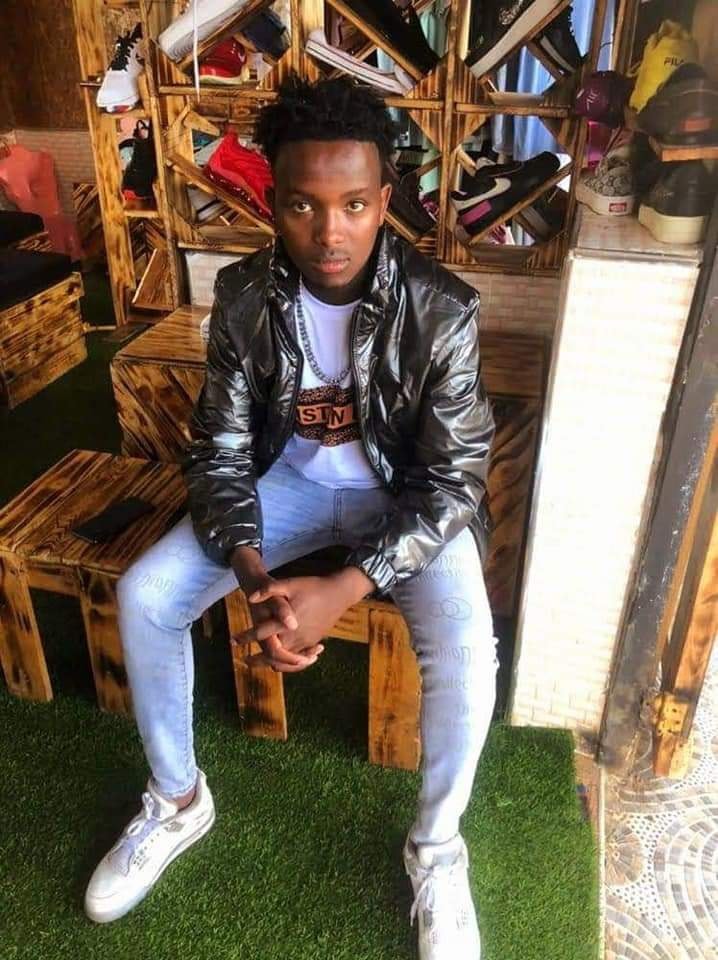 Jeff is alleged to have committed suicide.
He was founded dead at the parking on February 22 morning after spending the previous night at a club along Thika Superhighway with a popular Mugithi musician who is alleged to know the whole truth regarding the contentious death.
Jeff fell from the said musician's house but the report he gave police he purports he dropped him home and then proceeded to his house at Safari Park estate near the USIU university, only to be awoken by neighbours in the morning with news that his friend fell from the building and died.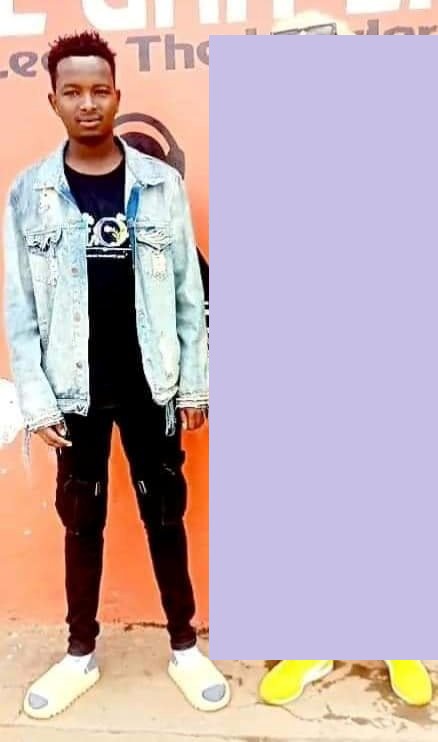 One of musicians (image blurred) he hanged out with.
"Details about his death are not adding up. It was not suicide. How Jeff accessed the singer's house after he was allegedly dropped at his hood begs a lot of questions," a family friend told Opera News.
He was buried last Friday at Rikia in Mau Narok of Njoro constituency, Nakuru County and every speaker during the funeral noted there was mischief in his untimely death.
Samidoh attended the burial alongside his fiancée Senator Karen Nyamu.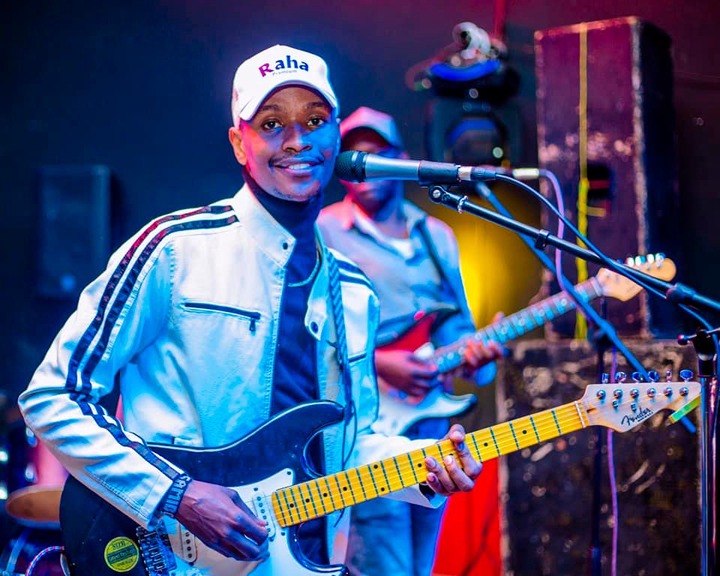 He called Samidoh uncle.
The two said just few words and a seemingly heartbroken Samidoh sang some verses of his songs but his elder brother Kariz Magic spilled the beans.
"It is sad burying such young kids. He called Samidoh and I uncles. He was a promising person. What you are hearing we know justice will be found" Magic said.
Samidoh said he was in constant communication with him.
The first born in a family of two came to Nairobi in 2019. He engaged in among other things shooting videos for musicians.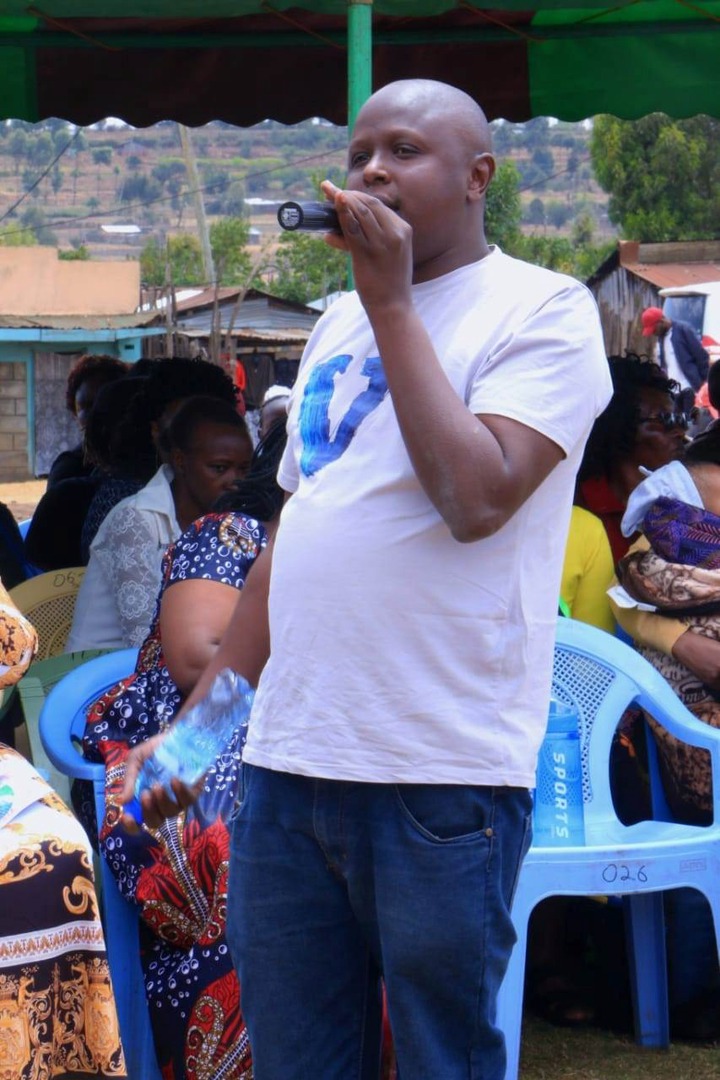 Samidoh's brother Kariz Magic speaking during Jeff's funeral.
It was said he was close to the said musician and sometimes slept at his place where he was found dead, his body in despicable state after the long fall.
According to his eulogy, Jeff studied at NIBS college and was planning to advance his education abroad.
Last evening a call for investigations into his death started and picked tempo with family and friends requesting the Directorate of Criminal Investigations.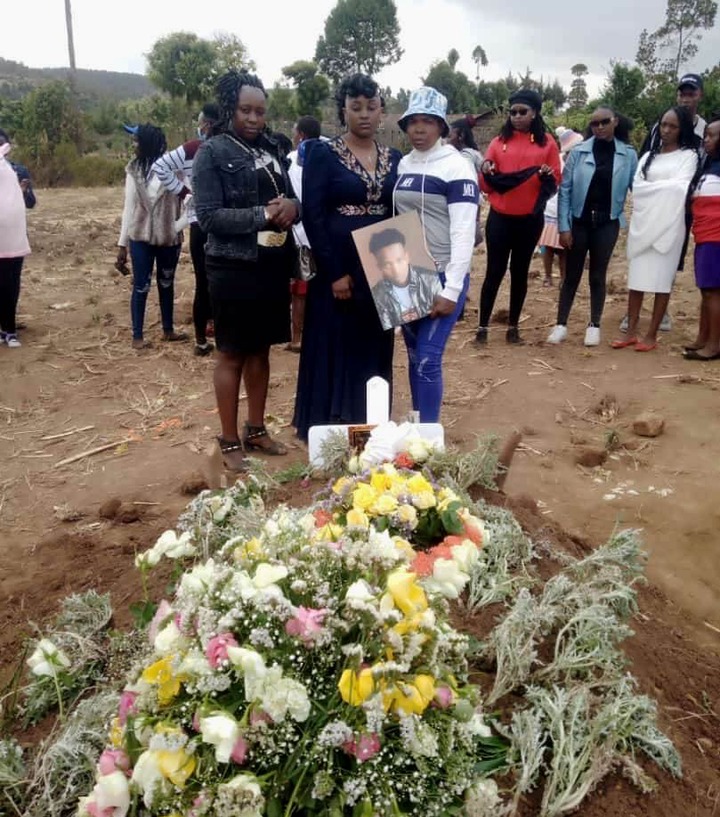 Jeff's mother (middle) after the burial.
Most Kikuyu artists have opted to watch from a distance, wondering how it will end if it is established indeed the accused-who is a close friend of Samidoh-is pursued by the authorities.