Messenger Animal Feeds Limited is a leading animal feed company committed to revolutionizing how the agricultural community approaches animal nutrition.
Cate Waruguru, Managing Partner and Director of Messenger Animal Feeds Limited during media interview highlighted the company's commitment to developing and distributing optimum animal nutrition with unmatched product quality and customer service.
She said Messenger Animal Feeds Limited offers a wide range of animal feed products, including feeds for dairy and beef cattle, sheep, goats, pigs, poultry, and more.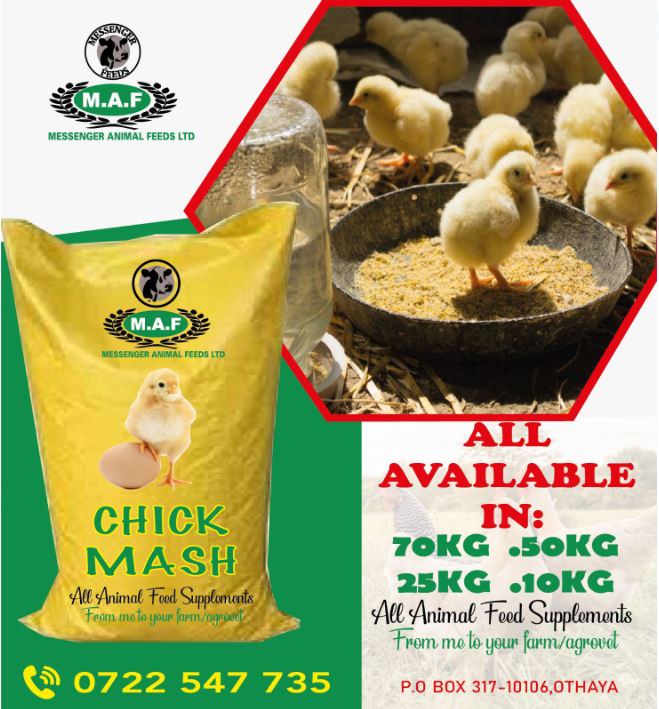 The company's custom solutions ensure that each operation receives the optimal nutrition needed for their animals, leading to improved animal health and increased profits.
"We are dedicated to understanding the unique needs of each operation and providing solutions that are specifically tailored to individual requirements," said Waruguru. "This approach results in more effective and efficient animal nutrition, setting us apart from other animal feed companies," she said.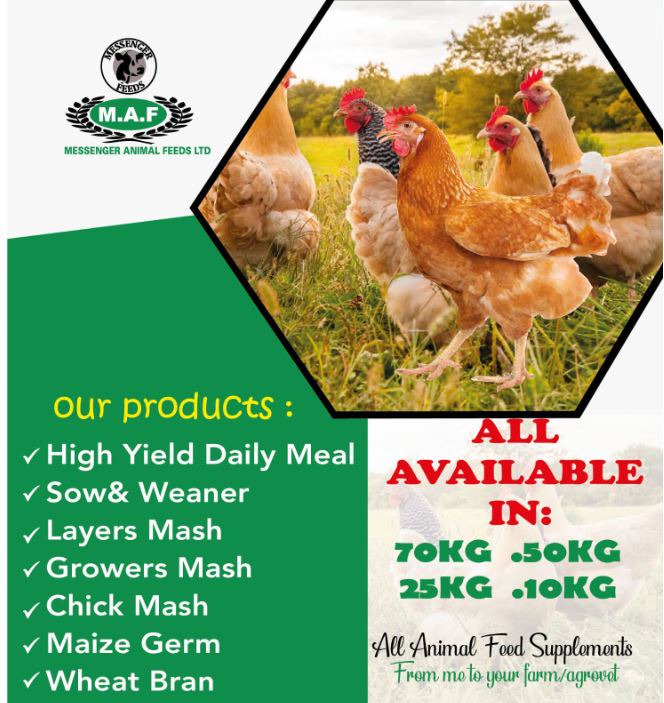 She said the company's dedication to building close relationships with suppliers, employees, and customers are a key factor in meeting the ever-changing demands of the growing customer base.
"We believe that by developing close relationships with our suppliers, employees, and customers, we can continue to lead the way in innovative animal nutrition," said Waruguru.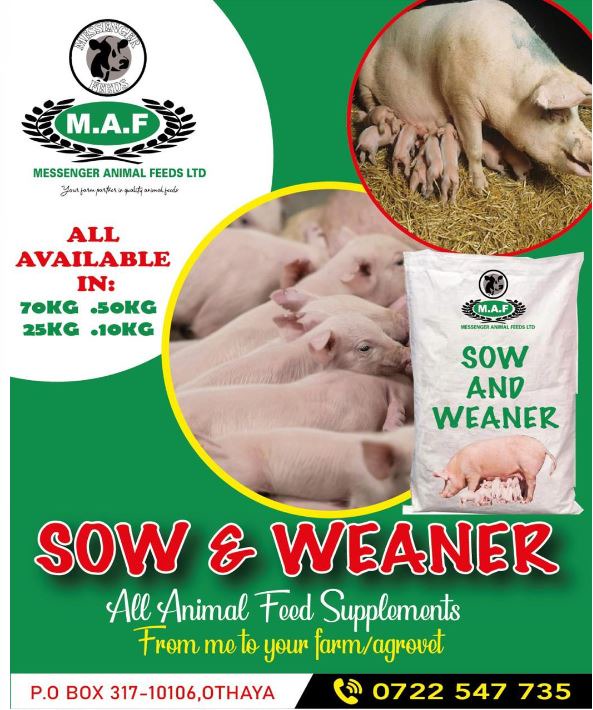 Waruguru noted that as a trusted animal feed manufacturer and distributor, Messenger Animal Feeds Limited is dedicated to delivering excellent customer service, producing feeds that customers can count on, and making a positive impact in the communities they serve.
"We are proud of the work that we do and the impact that we have in the agricultural community," said Waruguru. "Every day, we strive to be the best that we can be and provide our customers with the best possible animal nutrition." She said.