When TV journalist Jeff Koinange met then South African President Nelson Mandela in 1997, the two became good friends.
Jeff was working for Reuters TV. They met in Ouagadougou, Burkina Faso during the Organization of African Unity (OAU) summit.
Jeff says Mandela recognised his surname and said he associated it with a man who fought for Kenya's independence.
When the scribe was moved to Johannesburg, South Africa they met more even when the late Mandela had retired.
During one press briefing, Mandela asked Jeff who was in his 30s if he had a wife and kids.
He recalls Mandela asking; "The son of Chief, how are you doing? how is your wife? any children yet?".
Mandela, according to Jeff offered to get him a wife if he delayed in having one and siring children. Fellow journalists laughed.
All along he kept bringing up the question until Jeff hinted to him that got married. The question shifted to what about children.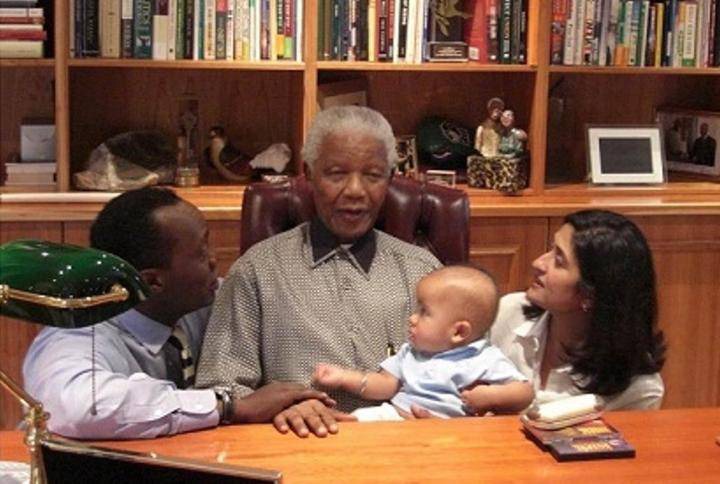 V
Mandela meeting Jeff, his wife and son.
Then in 2008, Jeff then 42 years old quit the international media and was heading home to continue with his career here.
In a youtube interview, Jeff narrated how he planned to surprise Mandela by paying a prompt visit in company of his wife Shaila and their eight-months-old son Jamal Mbiyu.
"In early 2008 Mbiyu was eight months old. I was relocating to Kenya so I decided to get in touch with Mandela and introduce my son to him" Jeff narrated.
He was invited to Mandela's office and to his surprise, an excited Mandela had a good bond with the boy.
"Mandela smiled saying Ooh this is son of chief", a moment Jeff terms priceless.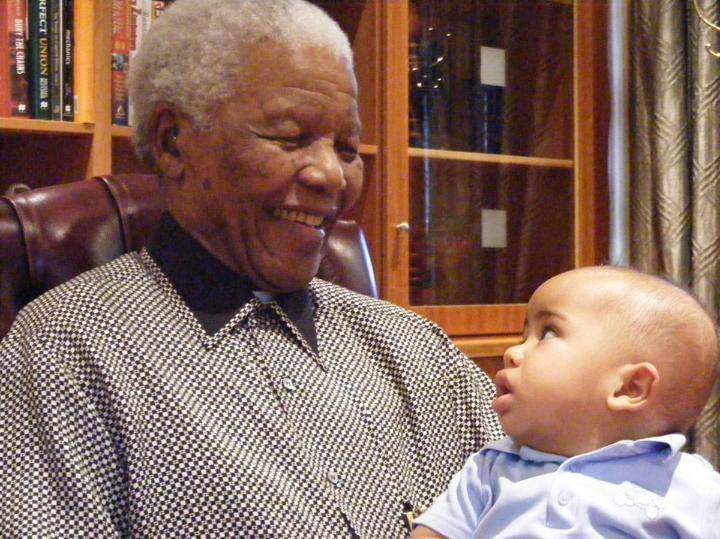 Mandela holding Jeff's son Jamal Mbiyu.
They ended up spending double the time they were allocated to meet him.
In the last 13 years Jeff has worked for K24, KTN and Now Citizen TV and hot 96 radio.