Kiambu governor Kimani Wamatangi has been undertaking massive recruitment of registering the residents with the NHIF as a milestone towards realization of UHC- universal health care.
In the last three months, Governor Wamatangi has been focusing on transforming the healthcare system and ensuring smooth service delivery, continuous supply of medical care, and utilization of on-source revenue.
In his pre-election manifesto, the Governor promised to improve health for all residents, particularly maternal and child healthcare services. It is one of his five pillars that will guide the County's growth.
A lobby group dubbed Kiambu Mwanzo Bora, chairperson Duncan Mwanjora has told the media that Wamatangi should ensure that the best candidate is appointed to serve in the health department.
During the recent impromptu visit to Thika level five hospital, Gov. Wamatangi revealed that the health sector in Kiambu has been experiencing numerous challenges.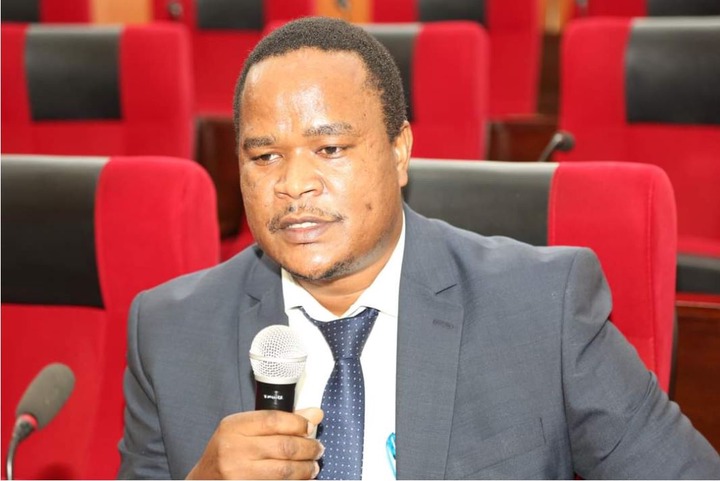 Dr Patrick Nyaga (incumbent chief offer )
He further stated that Kiambu health sector is deteriorating hence the urgent need to appoint new leadership that will see the realization of the implementation of his campaign manifesto.
He said that his administration is ready to make health care better and urged locals to report any abnormally and unethical practice as well as pointing out those involved in various corruption activities.
Wamatangi assured residents that all public hospitals will be fully stocked with the needed drugs to ensure that patients were not sent to procure the same from private entities owned by same doctors and officers working at the County hospitals.
Already about five candidates have expressed interest to be appointed as chief officers for health in Kiambu County.
Among them includes Dr Cyrus Kamau Mumbura, Dr Jonah Mwangi, Dr.Patrick Nyaga (incumbent), Dr. Jesse Ngugi and Dr. Andrew Job Toro.
A reliable source who sought anonymity has told the writer that, Wamatangi is eyeing change of leadership.
He noted that D.R. Cyrus Kamau Mumbura's impressive record while serving as medical superintendent in Tigoni level IV, Gatundu level v, and his role at Marsabit district hospital is placing him as a favorite among others.
Dr. Cyrus K Mumbura has also served as medical superintendent at Kiambu level v hospital and was involved in budgeting, appropriation of the hospital fund, staff management, and secretary to the hospital board.
D.R. Cyrus Kamau Mumbura
He was also tasked with uplifting the hospital standards and during his tenure at Kiambu hospital; he was credited with the expansion of the maternity theatre and pushed the hospital revenue generation to a tune of sh 7 million to 18 million per month.
The governor is looking for someone with a clean and ethical record and D.R. Cyrus is poised to be the right candidate' he said.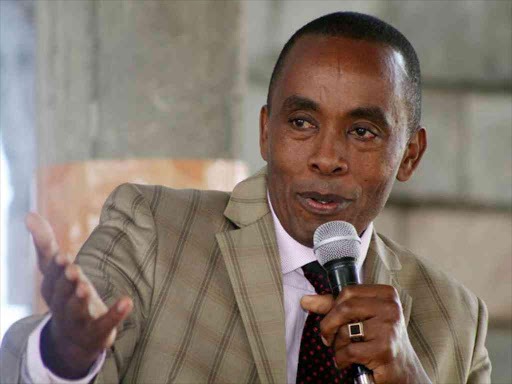 Kiambu governor Wamatangi
Dr. Patrick Nyaga was the Medical Superintendent at Kiambu Level 5, before his appointment by former Gov. Nyoro, as the Chief Officer of Health Services where his term is coming to an end amidst a lot of mismanagement and neglect of duty.
Dr. Jonah Mwangi Manjari is also interested in the position once served as Kenya Medical Supplies Authority (KEMSA) CEO and was suspended following allegations that the authority flouted procurement regulations putting at risk Ksh.100 billion of donor funds meant for battling the COVID-19 pandemic.
Former KEMSA board Chairman Kembi Gitura said during a press briefing that Dr. Mwangi had been suspended together with Charles Juma (Head of Procurement) and Eliud Mureithi (Commercial Director) to allow EACC complete investigations into the matter.
Andrew Job Toro once served as the acting CEO of the ultra-modern 600-bed state-of-the-art Kenyatta University Teaching, Referral & Research Hospital that has 28 ICU beds & a neonatal intensive care unit at PDU delivery.