Bumula member of parliament Hon Moses Mwambu Mabongah has been one of the strongest foot soldiers of the deputy president Dr William Ruto in the larger Western part of the country.
He has been on the frontline popularizing the UDA party in the region alongside allies of the like mind.
Following Sirisia Mp Hon. John Koyi Walukhe's move to ditch UDA for the ruling Jubilee party, speculations were rife in the air that perhaps a host of other elected leaders from the region could follow suit.
This has prompted Hon. Mwambu Mabongah to make his stand clear over the same. Speaking to the residents of Khasoko and Bumula wards at Nasyanda market of Bumula constituency, the honourable member of parliament has made it clear that no matter the intimidations from the deep state, his membership and subsequent support for UDA party shall never be compromised.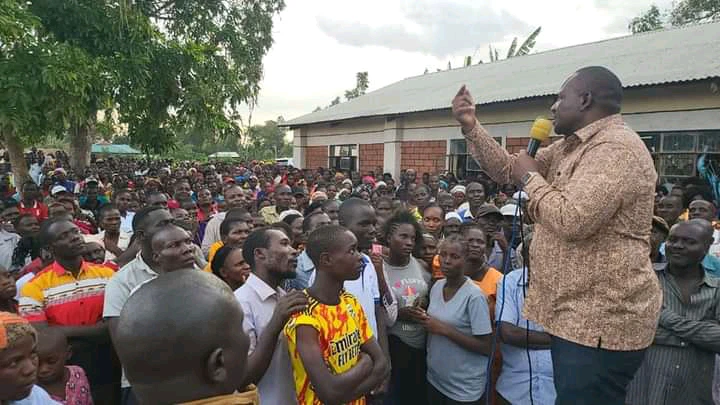 Courtesy: Mwambu Mabongah.
According to Hon Mwambu, the deep state has activated it's pernicious fangs of intimidations, threats, coercion, blackmail and fear mongering through politically weaponised state institutions. See the post below.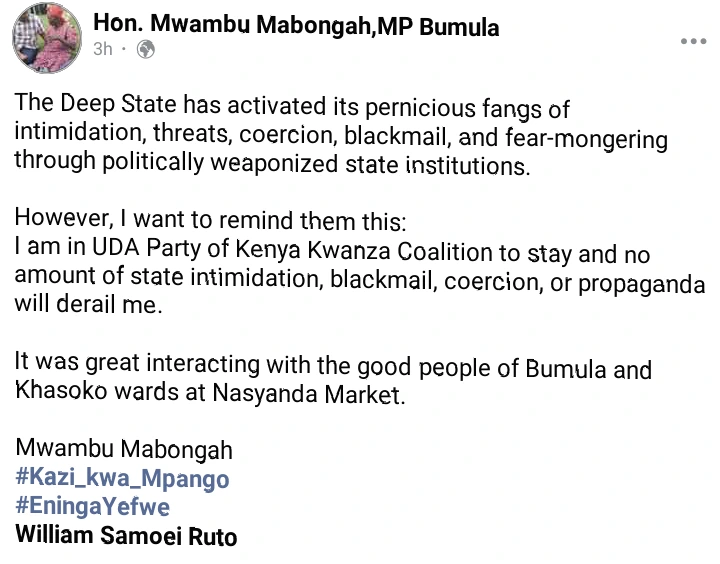 Hello people of Bumula constituency and Western Kenya in general. What is your view on Hon Mwambu's decision to stick with UDA despite the deep state intimidations as he says? Share with us your opinions.