The progress made in investigating the murder of University students in Mount Kenya University is now worrying as years have passed without any progress made.
Question of sabotage or is it lack of enough evidence to proceed with the case? Does the institution hand plays the game with investigating agencies to protect its reputation ?
However, a number of the University high degree murders remain unsolved while the trial of suspects in some of the cases has been akin to a mockery of justice.
Last year, Lawrence Warunge, 23-year-old IT student from the university hit the headlines after he  confessed to have killed his parents in Kiambu.
Newsline digital upon enquiry was informed by a reliable source that,the programme wasn't launched.
In a statement, the University stated that the project would be spearheaded  by MKU co-founder and board member Dr Jane Nyutu, who recently graduated with a doctorate degree in Counselling Psychology.
MKU Chairman Prof Simon Gicharu expressed confidence that the program would have a positive impact on the society and be beneficial to the university fraternity.
"I know that I have a partner who understands the youth, the education system and MKU's vision better. I trust the PhD will give her more resolve to make the institution a better place and help students tackle this emerging giant of mental health issues."
Here are the Students whose murders in MKU remain a mystery to-date
Celestine Muthengei, 19 years old (June 15, 2021)
Celestine Muthengei, 19 years old and a second-year student of community development in Thika was allegedly attacked and stabbed several times in her hostel room at around 8 pm, on Monday night.
Mount Kenya University student was stabbed to death in what the police believe is a case of a relationship that turned tragic over alleged infidelity.
According to Celestine's roommates, the supposed killer is said to have entered the room and locked the door, after which he drew a knife from his coat pocket and started stabbing her senselessly before vanishing into the dark.
A police officer said that the student died upon arrival at Thika Level 5 Hospital as a result of breathing complications.
Christine Ambani (Killed by MKU lover in Githurai July 28, 2021)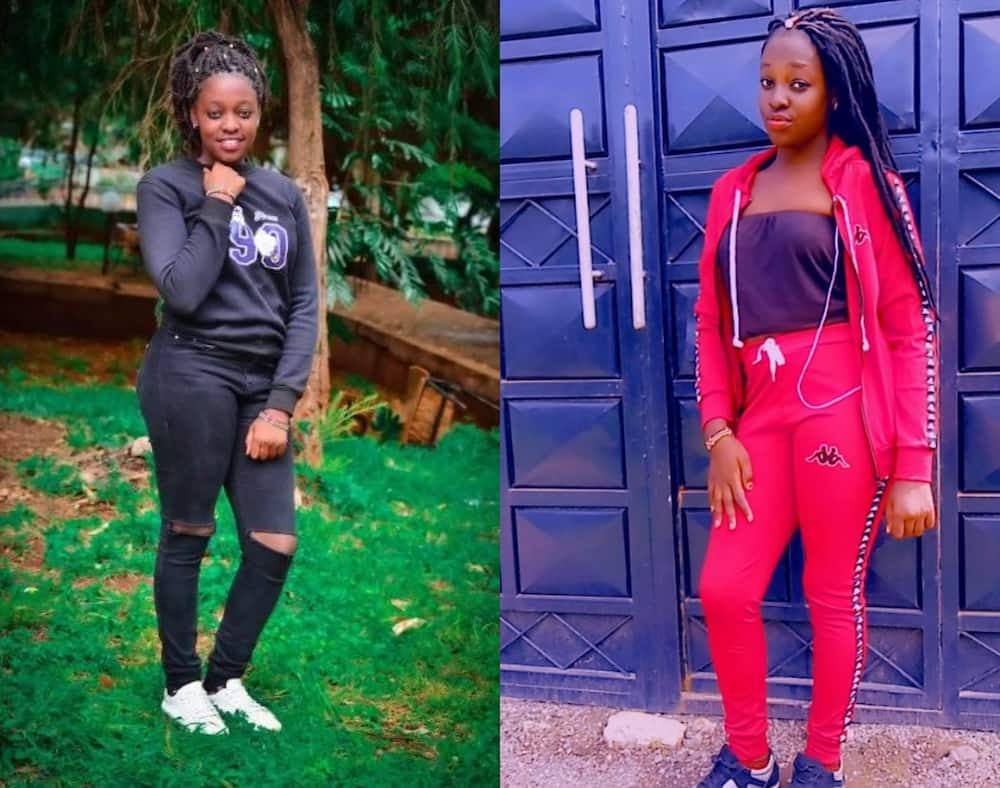 Christine Ambani was found dead inside a guest house in Githurai, Kiambu county, on Tuesday, July 12 .
On Tuesday, July 27, the DCI detectives pounced on Innocent Kalio, believed to be Ambani's boyfriend
Kalio is a student at Mount Kenya University (MKU) pursuing a Bachelor of Science degree in Specialist Needs Education.
Detectives said the day Ambani went missing, she left the university and told her friends she would meet her boyfriend in the Githurai area.
Vasister Jepkosgei, 24 year old and Hillary Kipkirui, 29 year old
Mount Kenya University students were found dead in a rented room in Majengo near Thika Primary school.
The two University students Vasister Jepkosgei, 24 year old and Hillary Kipkirui, 29 year old were studying Comestics and Medicine respectively.
Mount Kenya University school president Obed Kaunda confirmed to the media that the two were students from the school, adding that it was a painful loss to the institution.
MKU Student Dies After Jumping From 7th Floor Of Chancellor's Tower (March 02, 2020)
A student at Mount Kenya University (MKU) died after jumping from the seventh floor of a building at the institution's main campus in Thika in a suspected suicide case.
Confirming the incident, Thika Deputy OCPD Daniel Kitavi said the student died while receiving treatment at the Thika Level V Hospital where he had been rushed.
Police Officer is Arrested For Plotting to Kill MKU Girlfriend in Thika ( August 26, 2021)
A gun-toting prison warder who had gone on the loose, threatening to kill his MKU girlfriend over some Ksh.900,00 was arrested in Thika, while lying in wait for his would-be victim who was out of the house. 
According to a statement issued by the Directorate of Criminal Investigations (DCI), prison warder Edwin Omuse arrived in Thika around 5 p.m. on Wednesday.
He then proceeded to Kisii Estate in Thika and gained entry into his girlfriend's house using a spare key. 
The student was identified as Sandra Njoki.
MKU student Lawrence Warunge confess killing parents, siblings (10 Jan 2021)
Simon Warunge, the varsity student who confessed to killing his family members in Kiambu County, now claims that he drew inspiration from a film.
The 22-year-old told detectives probing the murder that his parents had soiled his name and to execute the plan of eliminating them the internet came in handy.
In his online research, Warunge told detectives, he stumbled on the famous Killing Eve dark comedy-drama, a series where a character known as Eve is tasked with hunting down a heartless psychopathic assassin.
Graca Nyamokami (Oct 4, 2021 )
A shocking incident was reported in the Runda area Thika after the body of a second-year student was found dangling in a bathroom.
Graca Nyamokami was found dead in her room in a move which was alleged to be a suicidal case.

According to information shared by other students, Nyamokami was a chemistry and biology student.
She lived alone in one of the apartments in the Runda area and until her demise, she had been having psychological troubles and even had shown red flags after writing on her status about 'lights off.'
MKU student in court for possessing bhang (7 Jul, 2021 )
Brian Kamau Kariuk a student from Mount Kenya University undertaking a course in Public Administration was charged with being in possession of bhang worth ksh2000.
Brian is alleged that on July 6, 2021 at Globe Cinema roundabout in Nairobi was found to be in possession of 200grams of bhang worth ksh2000.
Appearing before Chief Magistrate Martha Mutuku, Brian told the court that the bhang was not 200mgs but 23mgs, hence pleading not guilty.
"Your honour I am a student at Mount Kenya University and I have my student ID with me, I plead for a lenient cash bail," he said.