Holiday Inn Two Rivers recently hosted the much-anticipated Nairobi Burger Week, a week-long event featuring delicious burgers and a fun time with influencers.
During the event, popular social media influencers were invited to experience the delicious burgers and share their experiences with their followers. The influencers were treated to a VIP experience, complete with exclusive access to the hotel's facilities and amenities.
The 7th Annual Nairobi Burger Week kicks off with a record number of restaurants, over 250 outlets in total, offering 2 for 1 deals on burgers and burger combos until the 26th of March 2023. The week-long festival is organised by EatOut and partnered with M-Pesa. Participating outlets include brands such as Big Square, Burger King, alongside popular restaurants & cafes including, Java & Artcaffe.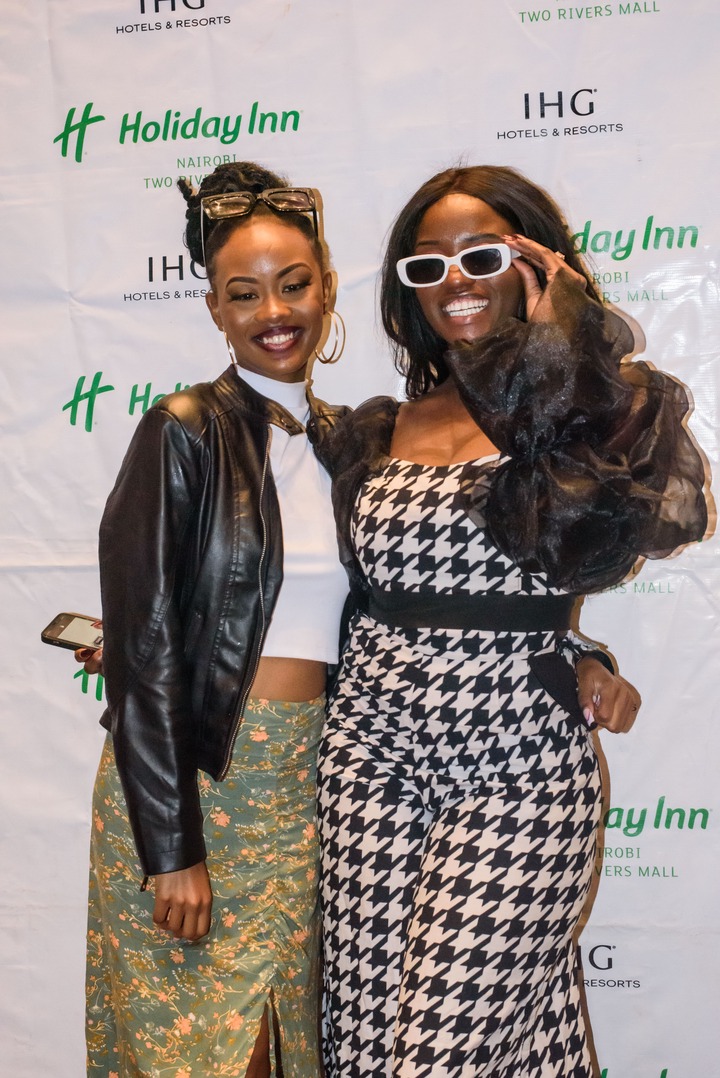 Speaking at the launch, David Olilo, the Chief Operations Officer at EatOut highlights: "Our festivals are centered around great food and memorable experiences. The collaboration with over 250 restaurants leaves diners spoilt for choice and as with all our events, Nairobi Burger Week has firmly put Nairobi on the Global food map."
The hotel's General Manager, Amit Sharma, expressed his excitement about the success of the event, saying, "We are thrilled to have hosted Nairobi Burger Week launch at Holiday Inn Two Rivers. It was a great opportunity for us to showcase our culinary expertise and provide our guests with an unforgettable experience. We were delighted to see so many people come out and enjoy the delicious burgers we had to offer."
To enjoy Nairobi Burger Week offers, one will simply be required to access the EatOut M-Pesa Mini App, get a passport, visit a participating restaurant and claim the offer when placing their order.
EatOut is also giving away hundreds of restaurant vouchers through Facebook, Twitter and Instagram.
FAQs
What is the Nairobi Burger Week? The Nairobi Burger Week is a week long celebration that takes place from 16th July to 26th March 2023 with 2 for 1 and combo burger deals at the best burger restaurants in town.
What restaurants are participating? Over 250 restaurants are participating this year. Visit EatOut on the M-Pesa app to find out which restaurants are participating. (Also see the list below)
How do I get the Burger Week  Deal? To get your 2 for 1 or any other burger deal, Download the M-Pesa onto your phone from Play Store or App Store, head to services and open the EatOut Mini App. Go to 'Buy Now' to get your Nairobi Burger Week Passport. Visit any participating restaurant, click on 'Use Now' on the  passport and show your server to claim your offer when ordering. Enjoy your two burgers!
We're going out as a group, do we all need the App? One person can claim on behalf of the group, but we advise that at least each person has the passport on their phone. We have lots of other incredible discounts and offers available plus you never know when that craving will strike!
How do I win restaurant vouchers? We will be sharing giveaways throughout the festival on our social media channels so follow us, and try your luck!