Deputy President William Ruto yesterday said he will complete all stalled projects and deliver promises unfulfilled by the Jubilee government where he is President Uhuru Kenyatta's principal assistant if he wins next year's election.
Speaking during a tour of Kericho County, Ruto, in apparent reference to ODM leader Raila Odinga, accused some politicians of hijacking and sabotaging the Jubilee agenda and promised to revive the programmes if he succeeds President Kenyatta.
He said he best understands government priority projects and programmes that need to be implemented to transform the economy.
Ruto said he was ready to take the country to the next level by reviving key programmes and projects that stalled.
Water priority "Even though President Uhuru Kenyatta is retiring, I am still around. I will make sure that the promises we made to Kenyans in our manifesto are fully implemented," said Ruto.
He mentioned dam projects such as the Soin-Koru, Itare, Bosto and Londiani in South Rift region and 57 others across the country that, he said, had stalled.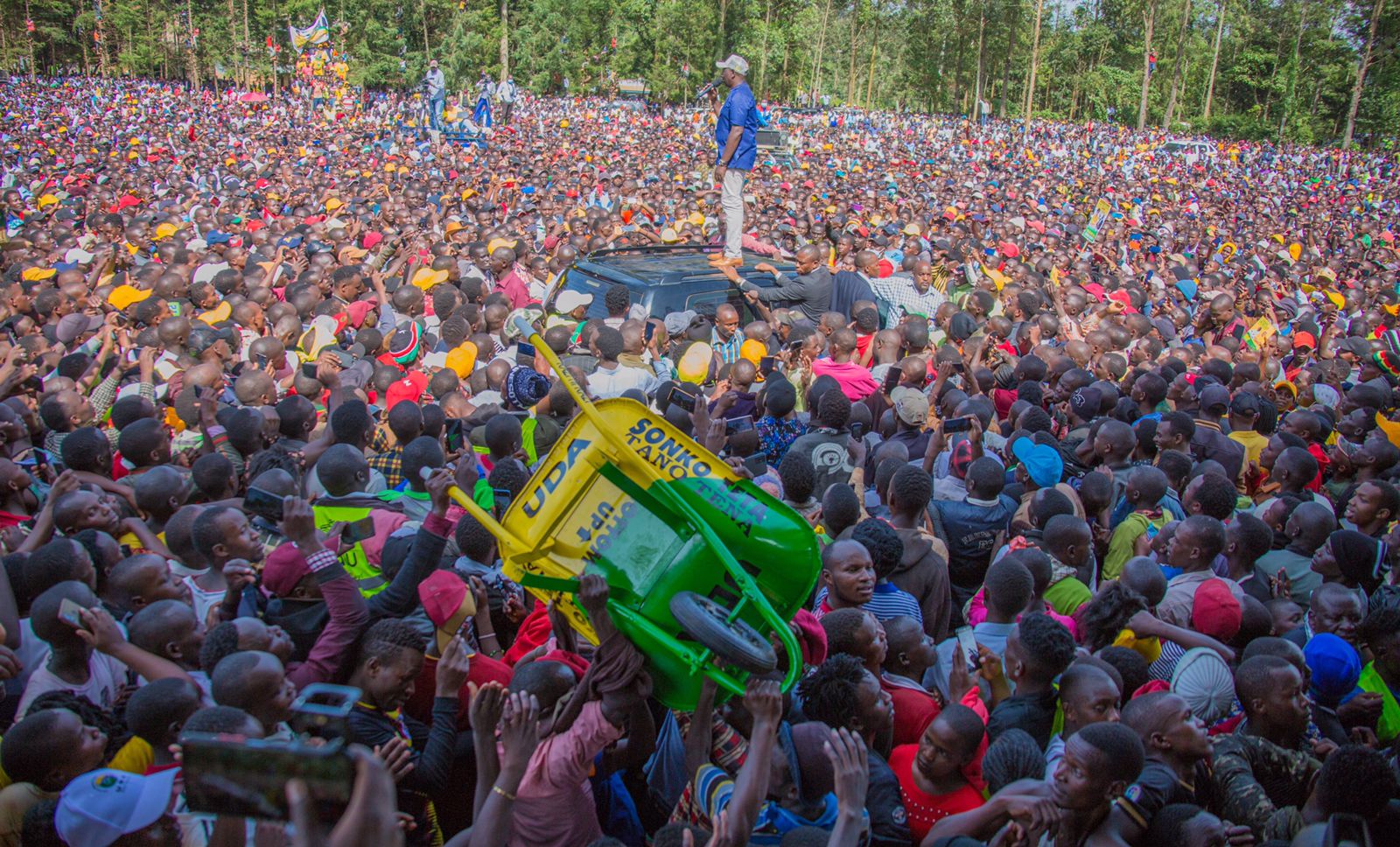 The Deputy President said one of his priorities would be water, saying he was alive to the fact that water is still the biggest challenge facing Kenyans.
"We had planned these projects but some outsiders came and sabotaged and hijacked everything for political reasons.
So we will make sure we complete them next year," he added. The DP said even the Big Four agenda will be completed next year saying his administration will allocate Sh100 billion for the completion of the projects.
The Big Four are Housing, Manufacturing, Universal Health Coverage, Housing and Food security.
"The Big Four were geared to create jobs among the youth and to transform people's lives. So we are serious about it," he said.
The DP also disclosed that if he wins the presidency, he will ensure the micro and small and medium enterprises is allocated Sh100 billion to spur their businesses.
He exuded confidence winning the presidency next year through United Democratic Alliance (UDA) saying he enjoys support from majority of Kenyans.
The DP said over 160 legislators were fully behind him and were in the party which he described a national party. Ruto said they formed UDA to fight politics of hatred, division and tribalism.