Murang'a county will witness another round of political dramas in campaigns as ex-lovers run for parliamentary and gubernatorial seats respectively.
Former MP and Nairobi Metropolitan Minister Jamleck Kamau is vying for gubernatorial seat to succeeded incumbent Mwai wa Iria who is serving his last term.
On the other hand, his ex-fiancé Ruth Wangari Mwaniki will be defending her Kigumo parliamentary seat which was held by Kamau for two terms from 2013.
The two are also close friends of president Uhuru Kenyatta.
Though they have not yet made clear which parties they will be in, it is expected they will revive the perennial animosity between them.
Kamau failed to unseat Wa Iria in the last polls and though he avoided Kigumo politics, Wangari dared him to drop out of governorship race and face her in the parliamentary race.
They come from the same ward but do not see eye to eye even in major events in the constituency.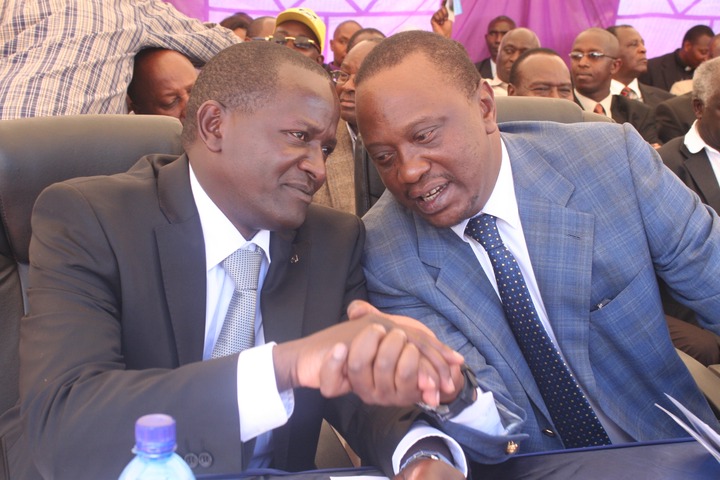 V
Kamau with President Uhuru Kenyatta.
While Kamau is seen as one of the potential successors of Wa Iria, it is uncertain if Wangari will back him politically.
"Wangari will likely pick a close rival of Kamau. She seems to be in good terms with Water PS Joseph Wairagu who is also a strong candidate for the gubernatorial seat. She is unlikely to support Jamleck even if he turns out to be the best contender" a source says.
They were in love during their youthful days but after a breakup they became foes. Their past relationship and current rivalry is an open secret.
Wangari was managing director of Kenya Planters Co-operative Union before he was appointed Chief Executive Officer of Export Promotion Council by Uhuru.
She pursued political ambitions to humiliate Kamau, a move that forced the former Minister gun for the county top seat.
Observers wait to see how the contest will play out if the two end up in same political party.
"They will heed Uhuru's wishes. So, they will likely be in same party and the question will be whether Wangari will drum support for Kamau if the latter wins the party ticket or whether she will campaign his rival in a different party" an ally of Kamau says.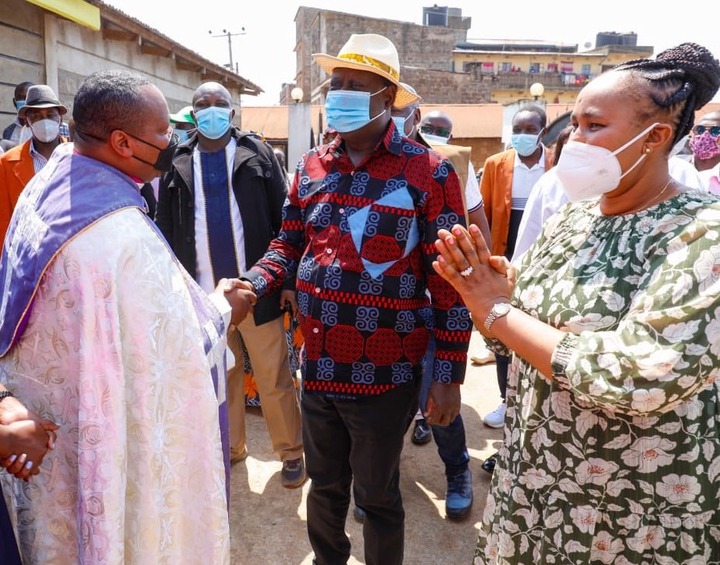 Wangari with ODM leader Raila Odinga.
Kamau who is popular with "Kabisa Kabisa" slogan is the Chairman Tana & Athi River Development Authority. He was appointed by Uhuru after 2017 elections.