He was an influential member of the Mwai Kibaki administration when Kenya's third President was preparing to leave office after 10 years in power.
As the Minister of Nairobi Metropolitan, the then Kigumo Member of Parliament was very close to power. His appointment to the cabinet in a 2012 reshuffle, was perhaps a telltale sign of hoe Kibaki held in high regard.
To many, Kamau was a natural successor of the late John Michuki, a long serving Government operative and a key Kibaki loyalist.
In 2007, he had officially announced his arrival into politics when he easily clinched the Kigumo MP seat on a PNU party ticket.
Having established himself as a political heavyweight in the Mount Kenya region, Kamau was easily re-elected for a second term in 2013 on President Uhuru Kenyatta TNA party.
Going to the 2017 general election, Kamau was dreaming of spreading his political tentacles when he joined race for Murang'a Governor seat. But this proved to be a dangerous gamble that is now threatening to send him into oblivion.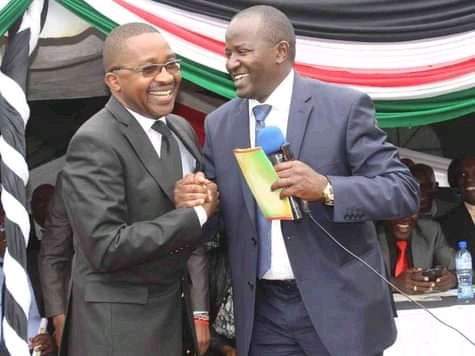 Murang'a Governor Mwangi wa Iria with former Kigumo MP Jamleck Kamau ( Photo Courtesy)
In the race for the Jubilee Party ticket, Kamau faced off with Governor Mwangi wa Iria but lost.
Not ready to just go down without a fight, he jumped ship and opted to vie as an independent candidate. But once again, Wa Iria emerged victorious.
After spending five years in the cold, Kamau is how back and is keen to make amends to his 2017 loss at the hands of Wa Iria. But will he really make it this time round?.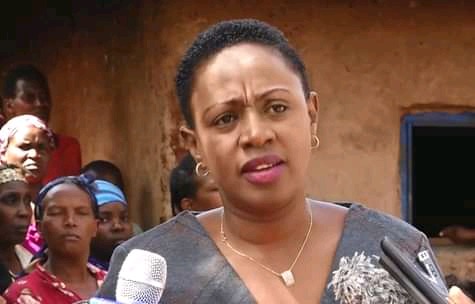 Murang'a Women Representative Sabina Chege ( Photo Courtesy)
With Women Representative Sabina Chege and Senator Irungu Kangata emerging as the front runners in the Wa Iria succession race, the former cabinet minister has a mountain to climb in his quest to make a swift political comeback come the next general election
If he plays his cards well, he will be sworn- in as second Murang'a Governor. If not, he will spend another five years in the cold.