The government has commenced a program aimed at opening access roads within the 800-acre land owned by controversial preacher Paul Mackenzie.
The Interior Cabinet Secretary, Kithure Kindiki, announced the launch of the third phase of exhumation in Shakahola and revealed plans to subdivide the land into 100-acre blocks to facilitate the operation effectively.
Speaking at the event, CS Kindiki stated, "The decision to open security roads within Chakama Ranch is to create roads and compartments so that thorough searches can be conducted after every 100 acres."
He further mentioned that the investigative teams have assured them of a strong case against the main suspects and their collaborators, including charges of serious crimes such as genocide and murder.
Kindiki highlighted that Kenya will, for the first time, employ local judicial prosecution under international laws. He emphasized the implementation of the International Crime Act of 2008 and the Rome Statute of the International Criminal Court.
The CS expressed sorrow over the loss of many lives in the name of religion due to the Shakahola disaster. He acknowledged the efforts of the multi-agency team, which had temporarily paused to allow for the postmortem examination of 129 bodies. As of now, 242 lives have been lost.
Kindiki praised the Homicide detectives and other involved parties for their commendable work. He stated that the tragedy has garnered sympathy from other countries, and although external assistance may be sought if necessary, the government is currently handling the situation.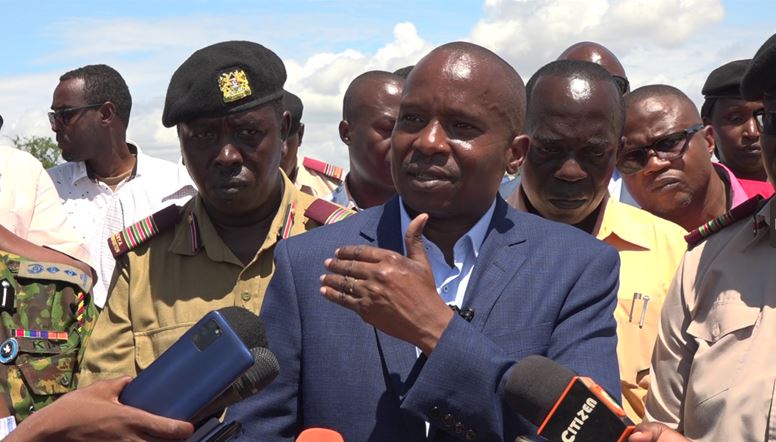 The CS acknowledged that estimating the duration of the exercise is challenging due to the extensive work involved. However, he assured the public that the government will share the complete truth once the process is concluded in Shakahola forest.
Kindiki emphasized the importance of holding the suspect in custody until the matter is resolved. He informed that out of the 95 rescued followers of Mackenzie, 19 have been reunited with their families. The collection of 93 DNA samples is underway, and families searching for missing relatives were requested to be patient as the DNA process takes time.
"We assure the people of Kenya that the government has a strong case; it's just a matter of time before Mackenzie and his collaborators face us in court. This is a case unlike any other, and the government and prosecution cannot afford to lose. The case must be won," Kindiki asserted.
He announced plans to convert the crime scene into a memorial site once the operation concludes. The CS mentioned organizing a national congregation of all religious faiths in the vicinity to stand in solidarity with the bereaved families during a commemorial service. He denounced Mackenzie as a criminal exploiting religion to cause harm and loss of life.