Majority of successful people in the world have a story of struggle and determination. The person you despise today because of his/her financial problems may be the tycoon you will seek help from tomorrow.
These are words popular Kikuyu musician Joyce Wamama was reminded of after she said hurting words about poor men.
The singer who struggled to build a name was propped by poor fans who flocked her shows but now she seems to be disrespectful to the penniless men if what she posted on her Facebook page is something to go by.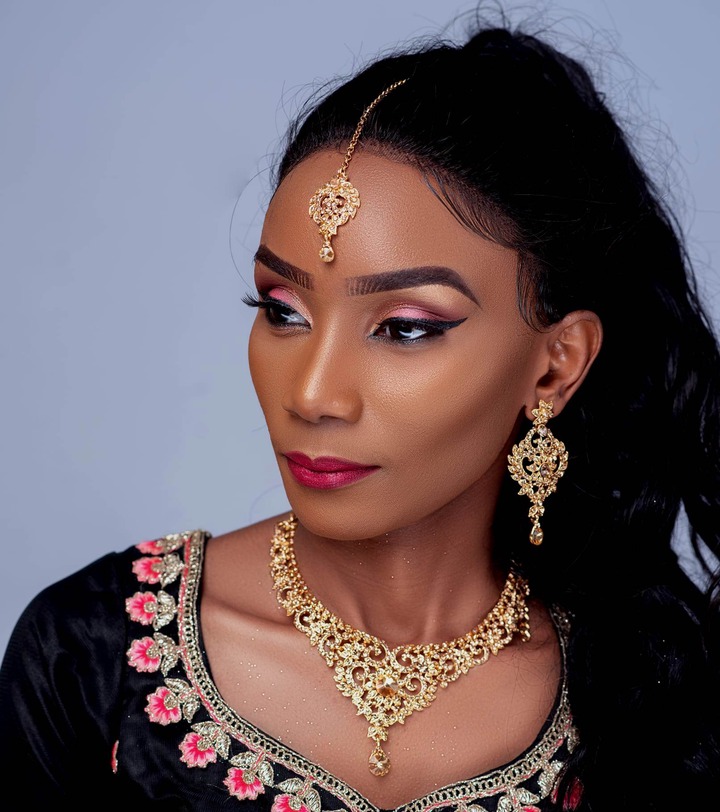 Wamama now.
Wamama wrote; "Tafuta dem type yako sio kuitishwa 1k unazima simu, tafuta kienyenji mwenzako umnunulie miwa mtafune". (Get yourself woman of your type if when asked for Sh1, 000 you switch off your phone. Look for your low-class type you buy her sugarcane you chew together).
She was praised by female followers but her words offended her male fans, majority Kikuyus, who felt she started bragging after making it in life.
Past photos show Wamama with her ex-hubby, former Gukena FM presenter Munyeki Sonko, when they were thin and struggling to start off and thus was a shocker attacking hustlers.
Men did not mince their words telling her off. Freemantimes bashed her thus; "Ona huyu uyu anaitana kienyeji huyu na alioga juzi tu".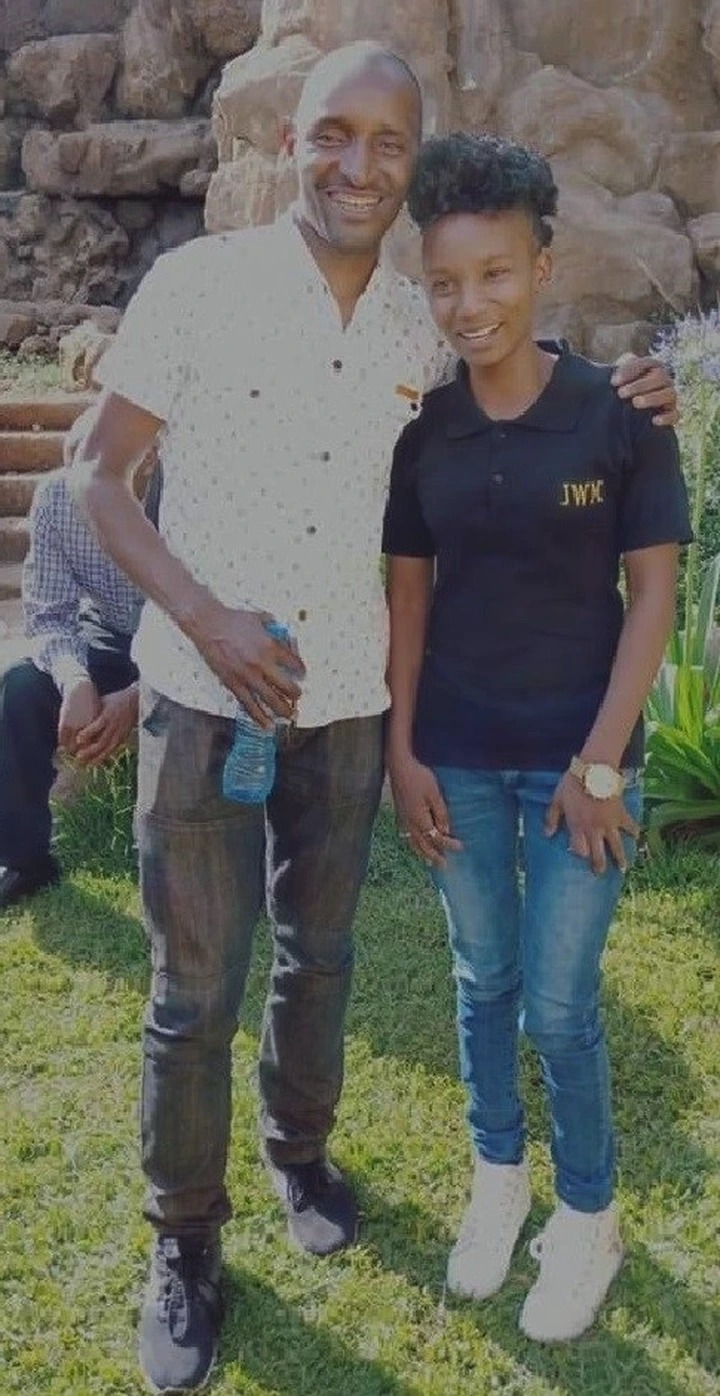 Happy Days: Wamama with her ex-hubby Munyeki.
"Ni sawa usigongeshe mlango ukitoka unaweza uhitaji ukirudi" Benson Gitimu said while Steve Mang'ana observed that she has become too personal nowadays.
"Tafuta kikombe ukae kwa junction ya Moi Avenue" Tom Muchiri told her.
Felix Softie "Shukuru sana ,ungekuwa huna pesa hiyo sura haki ungekuwa unakaa kazobie".
Wawesh Kawesh; "Hata hao kienyeji Hawana kisonono sugu acha tutafune miwa".
Ndoch Mpole noted "Unalinga navenye umekoda" while Philip Ndirangu advised her to cut down pride.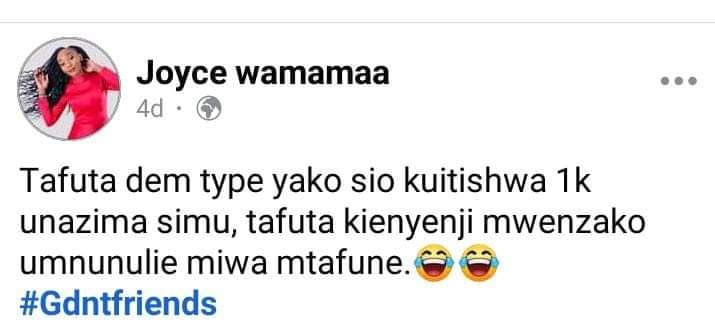 Her post that hurt male fans.
Stanley Maish had this to say; "Woman who asks nothing deserves everything and a woman who asks something deserves nothing. Kienyeji deserve everything".