Dagoretti South MP John Kiarie, popularly known as KJ has walked in footsteps of his father as pertaining politics.
His father is former MP for Kandara Constituency in Murang'a and he tried the presidency three times and in two elections he tailed.
David Waweru Ng'ethe is his father. He joined politics in 1981 after the court nullified the victory of the late George Ndung'u Mwicigi. Ng'ethe served until 1983 when he was ousted by Mwicigi.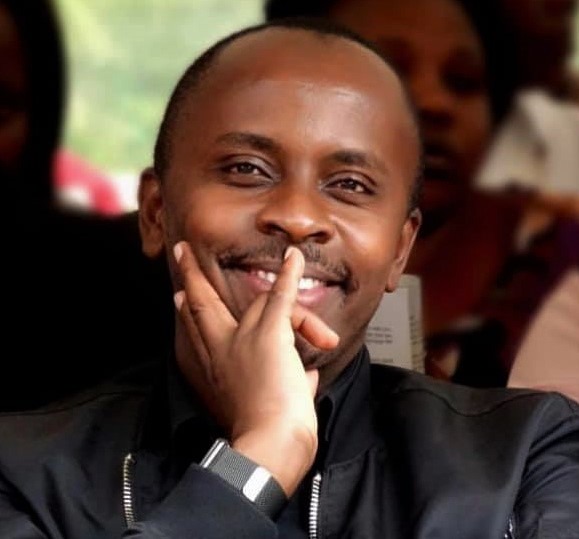 MP KJ.
He was the fourth MP for Kandara since it was established in 1963. First MP was the late Mau Mau veteran Bildad Kaggia. Nine MPs have represented Kandara.
Ng'ethe became popular after he made a stab at presidency in 1997 using Chama Cha Umma but out of 15 candidates he was last with 3, 584 votes out of 6.1 million votes cast.
In 2002 he was at it again but out of five candidates he tailed with 10, 061 votes out of 5.8 million votes cast.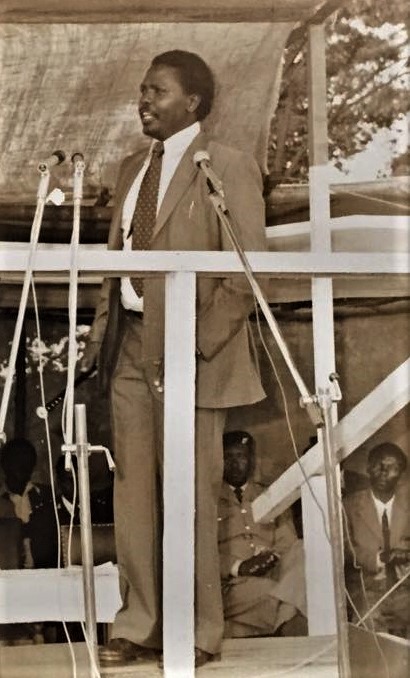 Ng'ethe addressing a rally.
He did not give up. In the 2007 disputed elections he defeated only Nixon Kukubo. There were nine contestants. He garnered 5, 976 votes out of the total 9.8 million votes.
KJ recalls him as a tough father when they were growing up with his seven brothers in Dagoretti and schooled. KJ schooled at Kileleshwa Primary School.
"He never allowed us to visit or get visited by other kids. We got a beating that came with a teaching. He would quote a verse from the Bible to justify his punishment" KJ narrated in a past interview.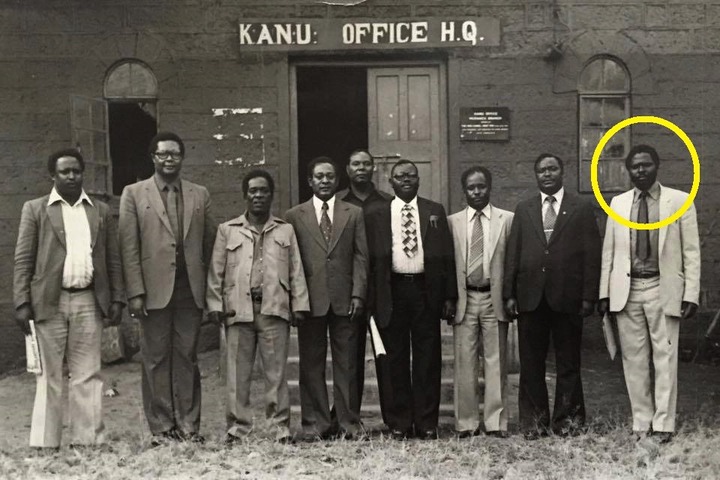 Ng'ethe (Circled) with KANU members in 1980s.
It is claimed that Kandara dumped Ng'ethe after he said he would have a prison built in the area.
His first wife committed suicide when KJ was just months old and vulnerable.
"She committed suicide which led to my bad health just months after she gave birth to me. My family thought I was going to die" KJ revealed.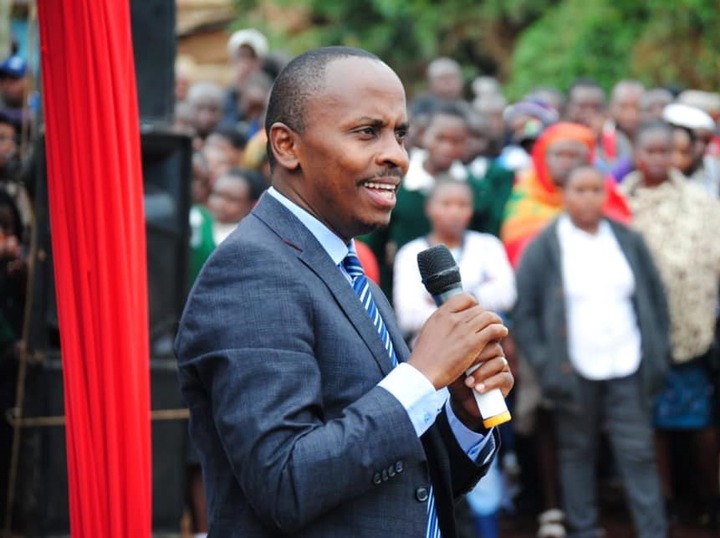 KJ addressing his constituents.
His father remarried and now lives a quiet life but sadly KJ's elder brother committed suicide.
KJ shot to limelight through a cartoon strip "Head on Corrishon" on Sunday Nation that he run for over a decade.
He was part of Reddykulas comedy and was popular with his character of mimicking the late Joseph Kamotho and late First Lady Mama Lucy.
cartoon strip that made KJ popular.
The Dagoretti High School alumni lost Dagoretti South seat in 2007 and 2013 elections but clinched it in 2017 with a big victory.
He is the eight MP for this constituency established in 1963.